Israel's Defense Ministry announced Thursday that two Israeli citizens are being held captive in Gaza, one of them for nearly a year, but Hamas so far has declined to confirm the allegation.
One of the men, Avraham Mengistu, 28, who was born in Ethiopia, reportedly sneaked over Israel's border fence into Gaza.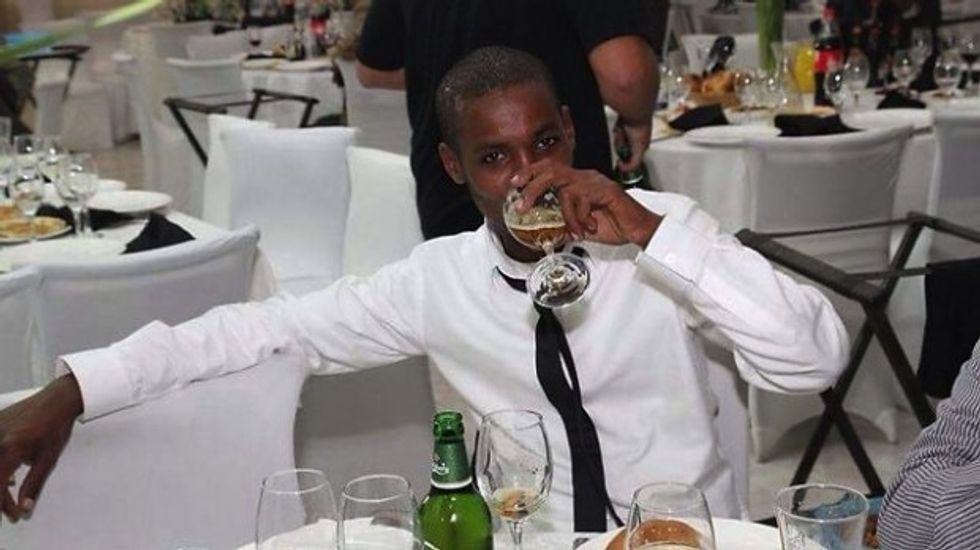 The Israeli government announced that Avraham Mengistu, 28, has been missing for 10 months. (Family photo)
Israeli media reported that he entered Gaza in September, just weeks after last summer's war between Israel and Hamas and that he may be suffering from a mental illness.
The Defense Ministry said in a statement that Mengitsu is alive and "is being held against his will by Hamas in Gaza."
The second man, who has not been named, is believed to be an Arab citizen of Israel from a Bedouin town in southern Israel. Ynet News reported that he crossed over the border three months ago.
Hamas so far has made no official comment on the reports, but an unnamed senior Palestinian official in Gaza told Ynet News that while Mengistu was initially being held by Hamas, the ruling faction later released him when they determined he was not an Israeli soldier.
The official further said that Mengitsu later left Gaza through a tunnel into Egypt's Sinai Peninsula.
Israeli negotiator Gershon Baskin, who has been involved in the efforts to return Mengitsu, told the Times of Israel that Hamas officials had told him they had freed the Israeli when they concluded he suffered from a mental illness.
"They wanted to return him back to Israel; he refused to be sent back," Baskin said.
According to Israeli media reports, Mengitsu has repeatedly left his home for extended periods and on three previous occasions was reported missing by his family.
His brother, Yalo, told the Israeli newspaper Haaretz that the bag he left behind on the beach before crossing the border fence contained a Bible, further fueling the mystery of why he made the dangerous trip.
Israel on Thursday lifted a gag order allowing media to report on the missing men.