10 years ago, three Massachusetts students unknowingly started a project that would result in them being invited back to their elementary school to be honored a decade later.
Alex Gamble, Kyra Brown and Celia DiSalvo were out on recess in 2005 when they stumbled upon what appeared to be a little rock sticking out of the ground.
Using some sticks the group thought, "let's just did this out of the ground," Brown told the CBS Evening News.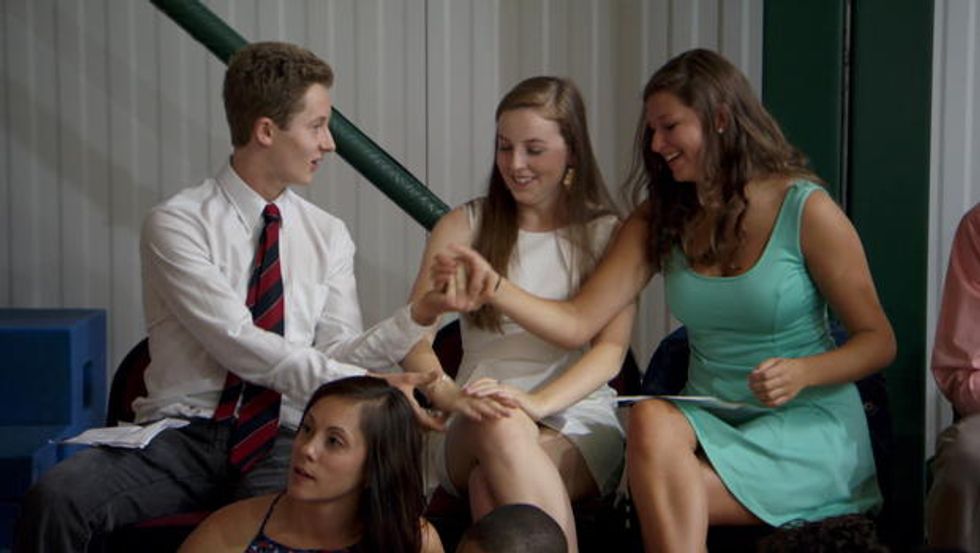 Image source: CBS Evening News
As it turned out, the rock was a lot larger than the second graders anticipated. Using plastic utensils as makeshift shovels, the group continued on their endeavor for weeks, determined to unearth the rock.
"I have to tell you, their hearts were broken when the first frost appeared because they had to stop," school principal Richard Cushing said.
Year after year, the students worked on their project. Finally, just before they graduated to middle school, they successfully excavated the rock with the help of some heavy-duty equipment brought in by Cushing.
But since the group left Kittredge Elementary, the rock has taken new meaning.
"It has evolved into something that we never could have imagined," DiSalvo told the CBS Evening News.
Now, students are convinced it has the magical powers of helping them make friends.
"It's a beacon to some of the students out there who get picked on," one student said.
"And they'd go and sit on the rock and like, by the end of recess someone will go sit with them," another echoed.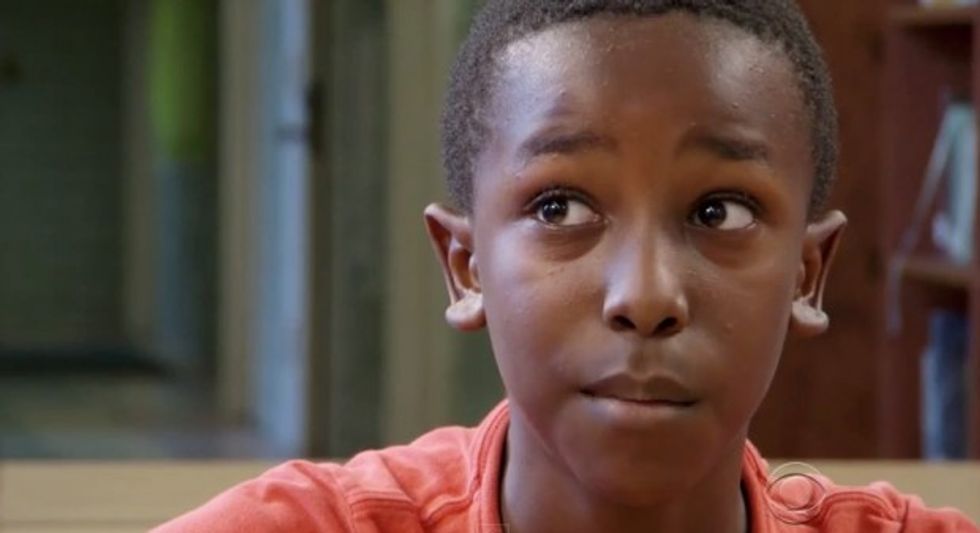 Image source: CBS Evening News
One student in particular, Walter Wanyoike, was particularly touched by the "magical" rock.
"I waited there and then eventually some kids came and that changed my life forever," he said. "When I made those friends it felt magical. I thought I would just sit there alone at recess. Then friends came by. I never thought that would happen."
—
Follow the author of this story on Twitter and Facebook: