What do the New Orlean's flag, women's fraternity Kappa Kappa Gamma and the New Orleans Saints have in common? They all are represented by a symbol that could be considered racist — the fleur de lis.
According to a slave historian who spoke to WWL-TV in Louisiana, the popular symbol was once used to mark slaves, in particular those who attempted to run away.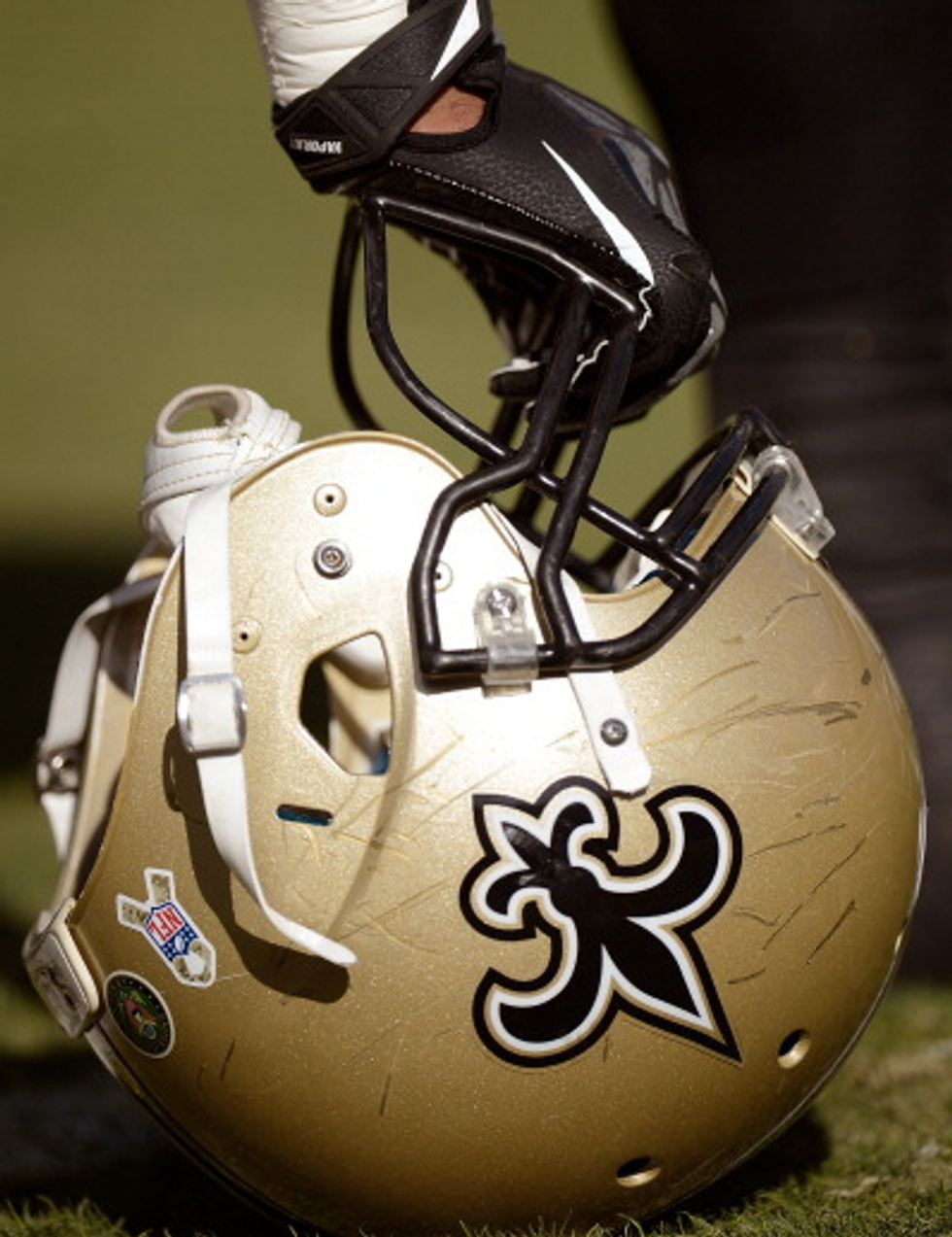 OAKLAND, CA - NOVEMBER 18: Tom Johnson #96 of the New Orleans Saints leans on his helmet during pre-game warm ups before the start of their NFL football game against the Oakland Raiders at O.co Coliseum on November 18, 2012 in Oakland, California. (Photo by Thearon W. Henderson/Getty Images)
"Code noir, those words are French and mean black code," Dr. Ibrahima Seck.
According to WWL, those codes were rules from French colonies around the world that Louisiana adopted in 1724 in order to govern the slaves within the state.
Slaves who ran away the first time, according to Seck, would be taken before a court where he or she would be branded on one shoulder with the fleur de lis symbol. Slaves would also have their ears cropped.
The second time a slave would run away, he or she would be once again branded, but this time, their hamstrings would be cut, Seck said.
"As an African I find it painful, and I think people whose ancestors were enslaved here may feel it even harder than I do as an African," Seck told WWL.
Terence Fitzmorris, a history professor at Tulane University, reaffirmed Seck's comments on the fleur de lis and added that it has also been a symbol of supremacy.
However, unlike the sentiments New Orleans Mayor Mitch Landrieu has towards some Confederate monuments in New Orleans, Fitzmorris and Seck agree that the fleur de lis symbol should not be eradicated.
"The fleur de lis was the symbol of a monarchy," Fitzmorris told WWL. "The United States of America was a slave-holding republic, not just the south. Where do you stop? Do you get rid of all symbols?"
(H/T: WWL-TV)