The son of a Boston police captain was arrested in a counterterrorism operation earlier this month for allegedly planning to "conduct terrorist attacks."
According to ABC News, Alexander Ciccolo was arrested on July 4 when he bought two rifles and two pistols from an undercover FBI informant. When federal officials searched his apartment, they said they found possible bomb-making equipment including an alarm clock, a pressure cooker, a variety of chemicals, "attack planning papers" and "jihad" paperwork.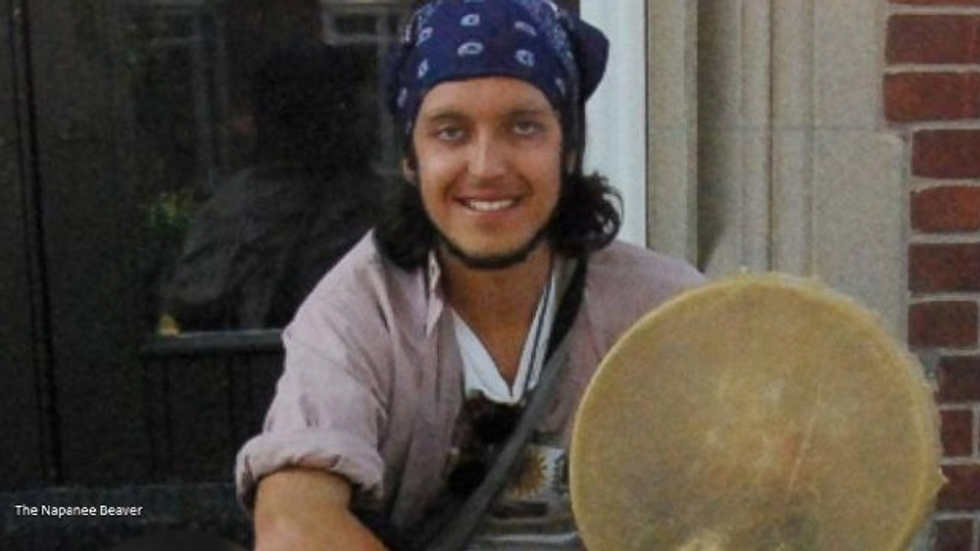 Image source: Napanee Beaver
An FBI affidavit obtained by ABC News said the 23-year-old planned to use a pressure cooker bomb "to conduct terrorist attacks on civilians, members of the U.S. military and law enforcement personnel" in another state. Later, he allegedly changed the location of his attack to a town with a state university so that he could focus his attack on "college dorms and cafeteria, to include executions of students, which would be broadcast live via the internet."
ABC reported that the counterterrorism operation was against alleged Islamic State-inspired domestic terrorists. The FBI said last week that more than 10 individuals were arrested on charges related to plotting terror attacks in the U.S., including some who allegedly planned attacks for the Fourth of July.
Ciccolo, who the FBI said used the name Abu Ali-al-Amriki, reportedly recently converted to Islam.
"This is a very bad person arrested before he could do very bad things," one senior federal official told ABC News.
The FBI said that during a routine screening, Ciccolo attempted to stab a nurse in the head with a pen, "leaving a hole in the nurse's skin."
According to ABC, Ciccolo is estranged from his father, Capt. Robert Ciccolo, who was one of the first responders at the Boston Marathon bombing and is a veteran commander at the Boston Police headquarters.
Ciccolo's son reportedly was inspired by the marathon bombing; the police captain allegedly reported his son to authorities last year as he "was going off the deep end" and "spouting extremist jihadist sympathies."
"While we were saddened and disappointed to learn of our son's intentions, we are grateful that authorities were able to prevent any loss of life or harm to others," Ciccolo's family said in a statement Monday afternoon. "At this time, we would ask that the public and the media recognize our grief and respect our desire for privacy."
(H/T: ABC News)
This story has been updated to include a statement from Ciccolo's family.