Planned Parenthood on Tuesday dismissed an undercover video which purported to show officials at the organization discussing how its medical professionals harvest organs during abortions for the purpose of selling to outside groups.
"A well funded group established for the purpose of damaging Planned Parenthood's mission and services has promoted a heavily edited, secretly recorded videotape that falsely portrays Planned Parenthood's participation in tissue donation programs that support lifesaving scientific research," the organization said in a statement. "Similar false accusations have been put forth by opponents of abortion services for decades. These groups have been widely discredited and their claims fall apart on closer examination, just as they do in this case."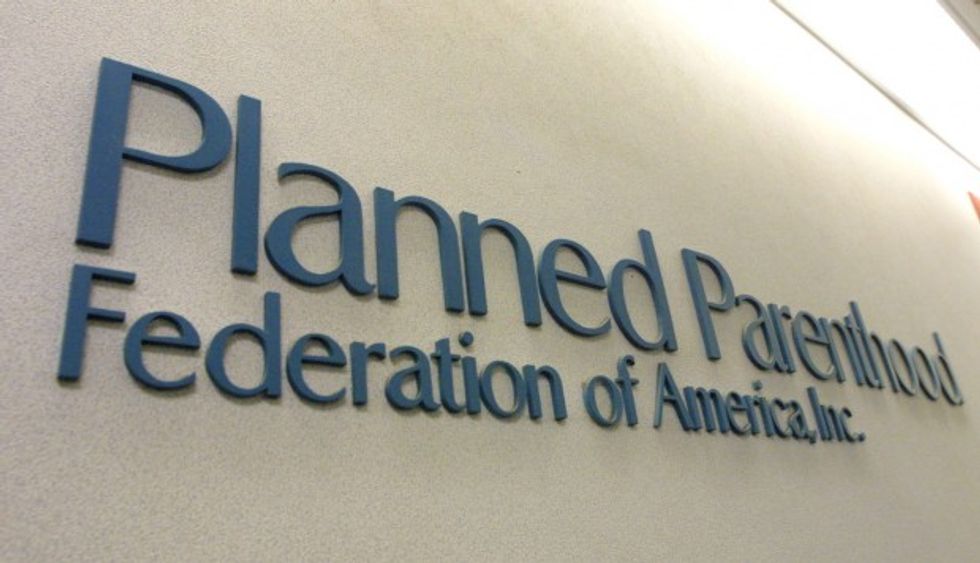 Mario Tama/Getty Images
A video released from the Center for Medical Progress, a group that bills itself as an organization of "citizen journalists dedicated to monitoring and reporting on medical ethics," appeared to capture officials at Planned Parenthood discussing exactly how they harvest organs during abortions.
"We've been very good at getting heart, lung, liver, because we know that, so I'm not gonna crush that part, I'm gonna basically crush below, I'm gonna crush above, and I'm gonna see if I can get it all intact," one official was captured on video saying.
The Center for Medical Progress alleged that the video caught Planned Parenthood using abortions to "sell baby parts," a federal felony.
Planned Parenthood said officials had a legitimate reason for discussing the harvesting of organs.
"In health care, patients sometimes want to donate tissue to scientific research that can help lead to medical breakthroughs, such as treatments and cures for serious diseases," the organization said. "Women at Planned Parenthood who have abortions are no different. At several of our health centers, we help patients who want to donate tissue for scientific research, and we do this just like every other high-quality health care provider does -- with full, appropriate consent from patients and under the highest ethical and legal standards."
"There is no financial benefit for tissue donation for either the patient or for Planned Parenthood," it added. "In some instances, actual costs, such as the cost to transport tissue to leading research centers, are reimbursed, which is standard across the medical field."
After the video was released, Louisiana Gov. Bobby Jindal, who is running for president, ordered an investigation to make sure the practice isn't occurring in his state.
—
Follow the author of this story on Twitter and Facebook: