Steve Feltham has been camped out on the beach of Lake Loch Ness in Scotland for more than two decades, hunting down the legendary monster some say lurks in the depths.
But now, the man who actually holds a world record for "longest continuous vigil for hunting the Loch Ness monster," thinks he knows what it is and shared his thoughts on why Nessie could soon be no more.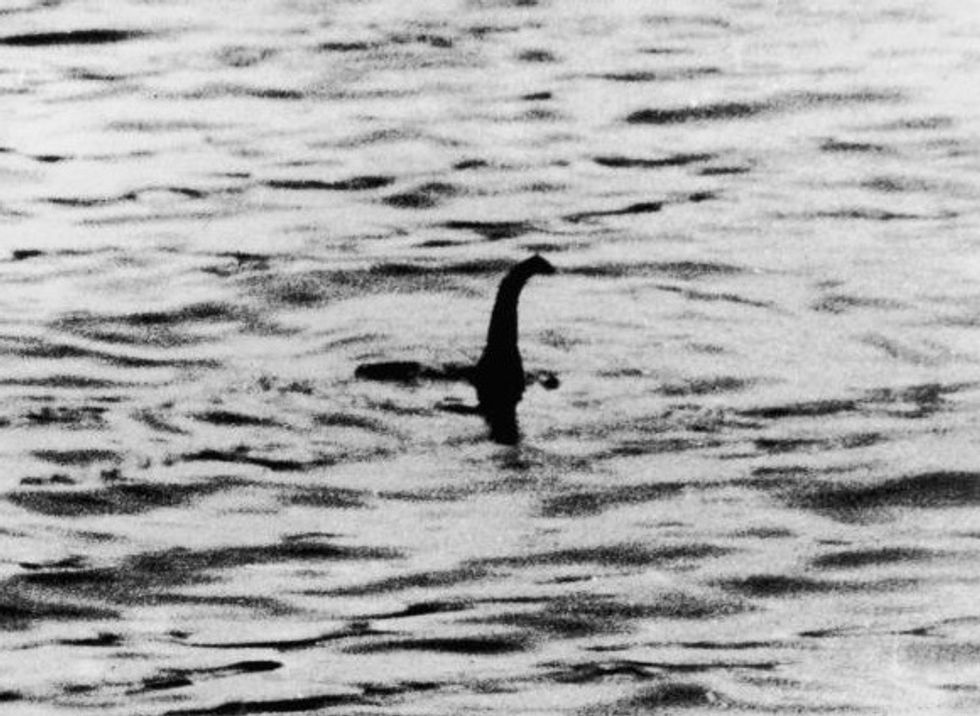 A view of the Loch Ness Monster, near Inverness, Scotland, April 19, 1934. The photograph, one of two pictures known as the 'surgeon's photographs,' was allegedly taken by Colonel Robert Kenneth Wilson, though it was later exposed as a hoax by one of the participants, Chris Spurling, who, on his deathbed, revealed that the pictures were staged by himself, Marmaduke and Ian Wetherell, and Wilson. References to a monster in Loch Ness date back to St. Columba's biography in 565 AD. More than 1,000 people claim to have seen 'Nessie' and the area is, consequently, a popular tourist attraction. (Keystone/Getty Images)
Though some hold to the existence of a plesiosaur-like creature in the lake, Feltham, who moved to Dores beach in 1991 to fulfill his childhood dream, told the Herald Scotland he now believes Nessie to be a very large catfish.
"It is known they were introduced into English lakes by the Victorians for sport," he told the newspaper, adding that he thinks the monster of lore is specifically a Wels catfish. 
According to National Geographic, this type of fish can grow up to 15 feet in length and weigh up to 660 pounds, living for as long as 80 years.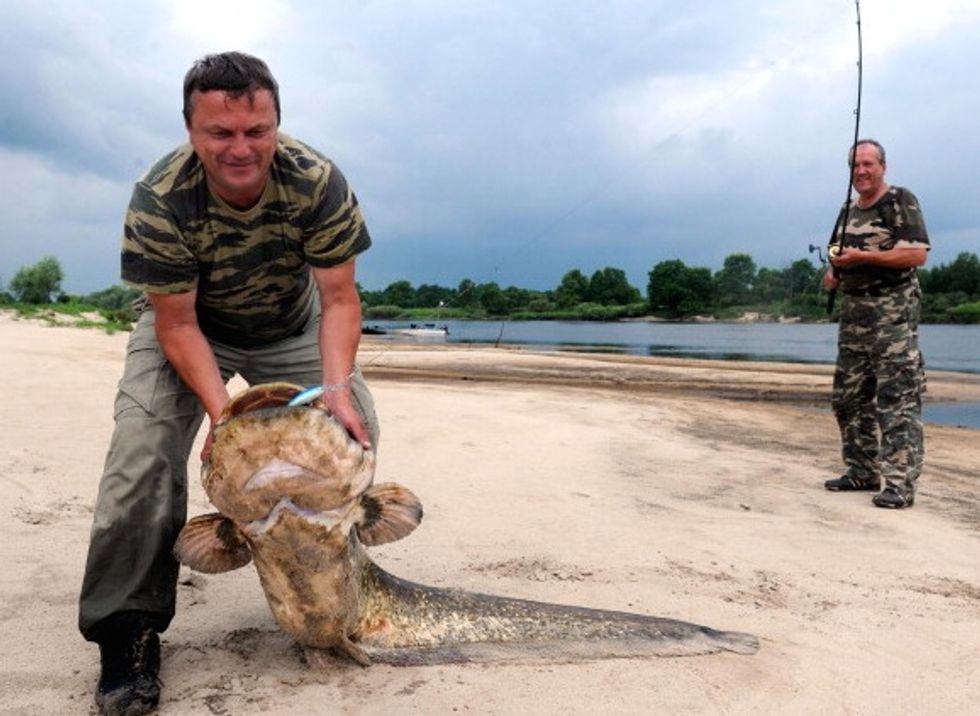 An angler carries a 38.5 kg sheatfish, a European catfish, which was caught near the village of Pererov in the river of Pripyat some 280 km south-west of Minsk on June 24, 2011. (VIKTOR DRACHEV/AFP/Getty Images)
Feltham told the Herald Scotland he believes the number of the catfish have declined in the lake to a point where there are just one or two left.
"They also eat other catfish and may have eaten breeding females over time. Nessie is destined to be no more, I'm afraid," he said.
Feltham did not immediately respond to TheBlaze's request for comment about his theory and next steps.
(H/T: Huffington Post)