As Democratic presidential contender Martin O'Malley endured protests at a liberal blogger convention Saturday — primarily undergirded with the rallying cry "Black lives matter!" — O'Malley countered with an alternate point of view.
"Black lives matter. White lives matter. All lives matter," O'Malley told the Netroots Nation convention audience, as some heckled and booed him.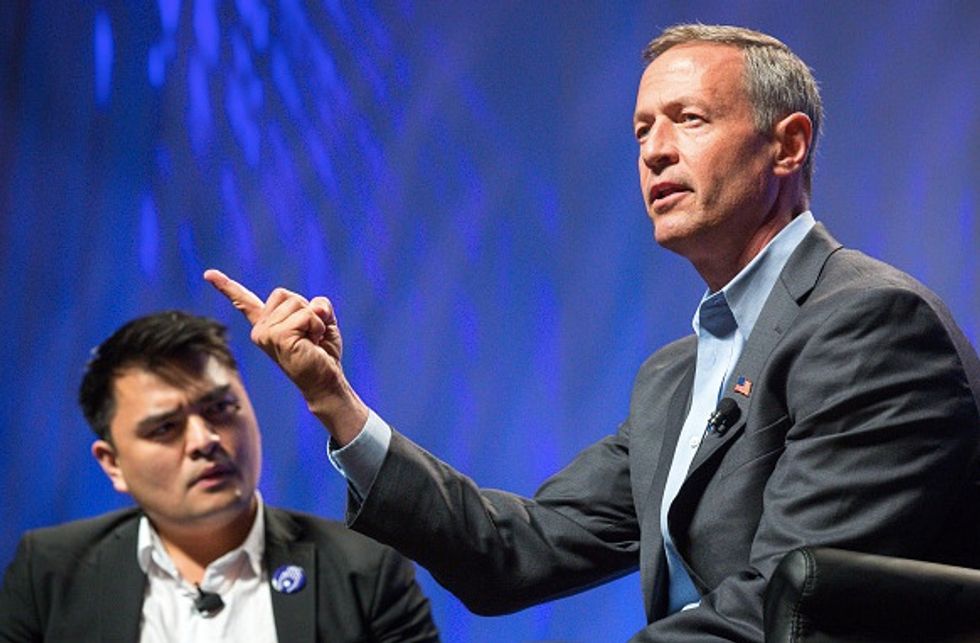 Former Maryland Gov. Martin O'Malley, right, speaks of his commitments at the Netroots Nation 2015 Presidential Town Hall with moderator Jose Antonio Vargas on July 18, 2015, in Phoenix, Arizona. The Democratic presidential candidate spoke of the criminal justice system in income inequality before being interrupted by demonstrators yelling 'Black Lives Matter' and challenging his record as mayor and governor. (Image source: Charlie Leight/Getty Images)
Well, O'Malley was singing a new tune about "all lives matter" just hours later.
"I meant no disrespect," he said in an interview on This Week in Blackness, a digital show, CNN noted. "That was a mistake on my part and I meant no disrespect. I did not mean to be insensitive in any way or communicate that I did not understand the tremendous passion, commitment and feeling and depth of feeling that all of us should be attaching to this issue."
Here's a clip that includes O'Malley saying, "Black lives matter. White lives matter. All lives matter." His statement, which he repeated, comes at the 5:30 mark:
—
Follow Dave Urbanski (@DaveVUrbanski) on Twitter