CHATTANOOGA, Tenn. (TheBlaze/AP) — The U.S. Navy says that the sailor who was shot earlier this week at a military support center in Chattanooga, Tennessee, has died.
Fox News reported the name of the sailor as Navy Petty Officer 2nd Class Randall Smith, a reservist serving on active duty in Chattanooga.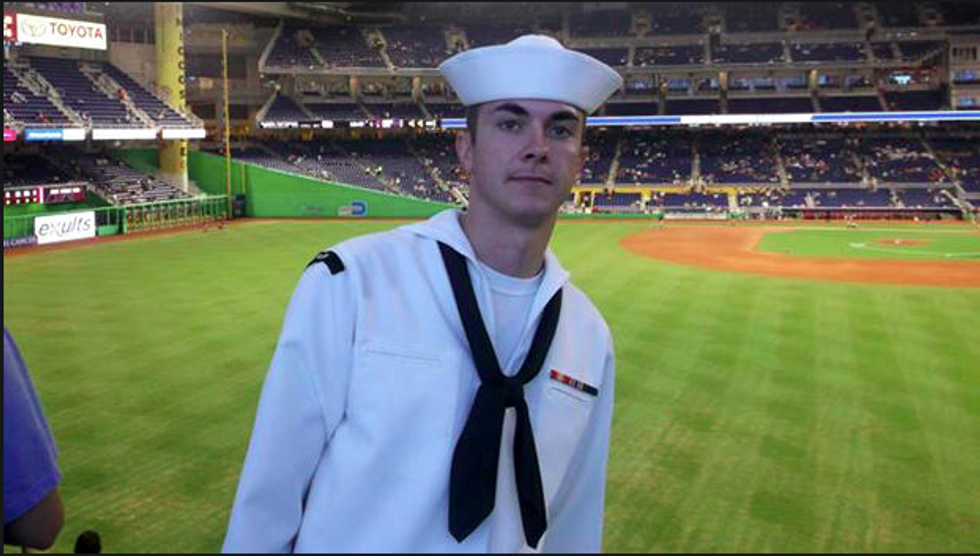 Image source: WTVC-TV
Smith, an Ohio native, underwent several surgeries following the shooting but died around 2 a.m. Saturday. Fox News reported that he left behind a wife and three young daughters.
According to WCMH-TV, Smith was a baseball player and went to Defiance College on a baseball scholarship. After he was injured and could no longer play, he joined the Navy.
"It's terrible. You think 'oh that's not going to happen to your family,' but by gum it can. It can happen anywhere," Darlene Proxmire, his step-grandmother, told WCMH.
The death occurred two days after a deadly shooting killed four Marines and injured three others, including the sailor, in Chattanooga.
Authorities say Kuwait-born Muhammad Youssef Abdulazeez, 24, of Hixson, Tennessee, unleashed a barrage of fire at a recruiting center in Chattanooga, then drove several miles away to a Navy and Marine reserve center, where he shot and killed the Marines, and wounded the sailor. Abdulazeez was shot to death by police.
The murders in Chattanooga have claimed another victim, & Ohio has lost another hero. Prayers for Randall Smith of Paulding Co & his family.

— John Kasich (@JohnKasich) July 18, 2015
This story has been updated to include additional information about Officer Smith.