Finding out you're expecting twins is probably an initial shock for most parents-to-be, but once the idea settles in, you prepare and are as ready as you can be for two newborns to enter the world.
Such was the case for a California couple, but when the pregnant woman went into labor last week, they got the shock of a lifetime.
"First they told us they were twins. Then the doctor had to call somebody else — another doctor — to say, 'Do you see what I'm seeing?'" Miguel Cendejas, the new father, told KPIX-TV. "And they were triplets."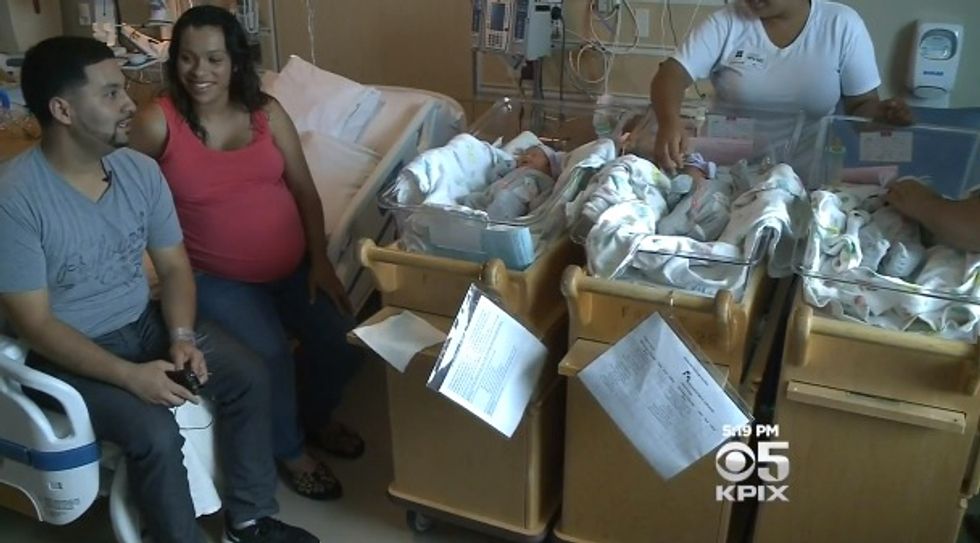 A California mother was expecting twins but delivered triplets instead. (Image source: KPIX-TV)
Three identical girls — Sammie, Stella and Scarlett — were born in an Oakland, California, hospital Wednesday.
According to statistics from the U.S. Department of Health and Human Services, in 2005 only 6,208 triplet babies were born out of about 4 million total in the country.
Watch KPIX's report on the surprise delivery: