Outspoken GOP presidential candidate Donald Trump weighed in on the current controversy surrounding Planned Parenthood on TheBlaze TV Tuesday night, calling the group's practice of selling parts of aborted fetuses "disgusting."
"Absolutely, they should be defunded," Trump told Blaze TV host Dana Loesch.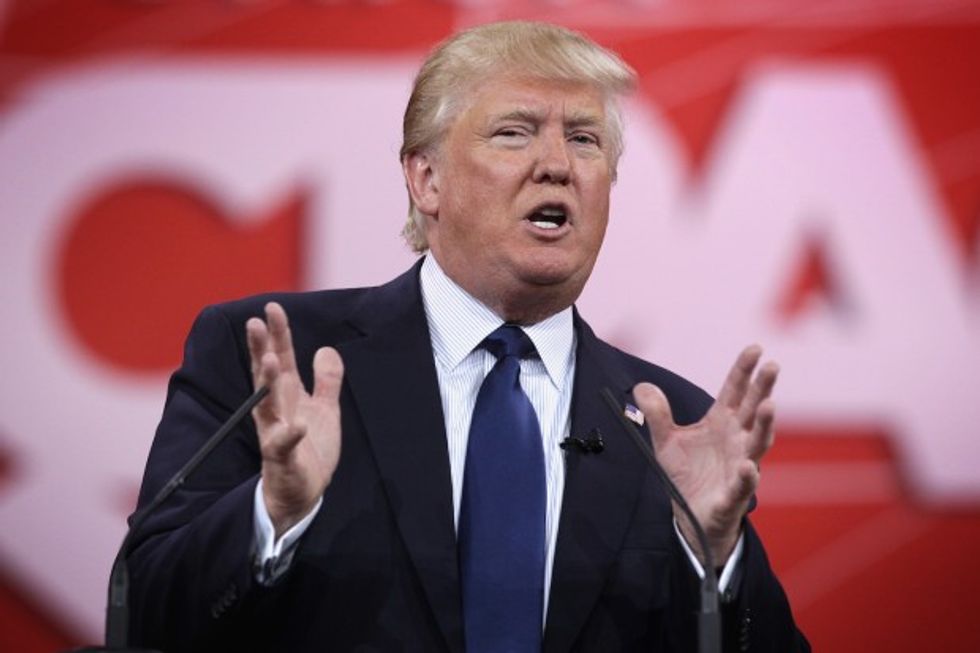 Alex Wong/Getty Images
Reacting to the undercover sting videos published by the Center for Medical Progress, Trump said the Planned Parenthood official's "cavalier" attitude as she discussed pricing of the "specimens" was disturbing.
"It's very sad to watch it," he added. "It was so bad, and yet, there was such a cavalier attitude that this woman…I thought it was a disgrace."
Planned Parenthood has maintained that it doesn't sell "tissue" or organs for a profit and alleges the group releasing the undercover videos is "extreme." A new video emerged on Monday that the group claimed shows a Planned Parenthood official "haggling" over the price of aborted fetuses and joking about wanting a Lamborghini.
Loesch also asked Trump about how he matches up against his GOP competitors, the White House's delayed decision to lower the U.S. flag to honor the five servicemen killed in the Chattanooga attack and more.
Watch more from the interview via TheBlaze TV:
---