Young people were left astonished when they learned Hillary Clinton was the top recipient of donations from the top four financial firms, a new video shows.
The footage, recently captured by college news-website Campus Reform, shows a reporter ask millennials on the National Mall in Washington, D.C., to guess which 2016 contender received the most money from Wall Street.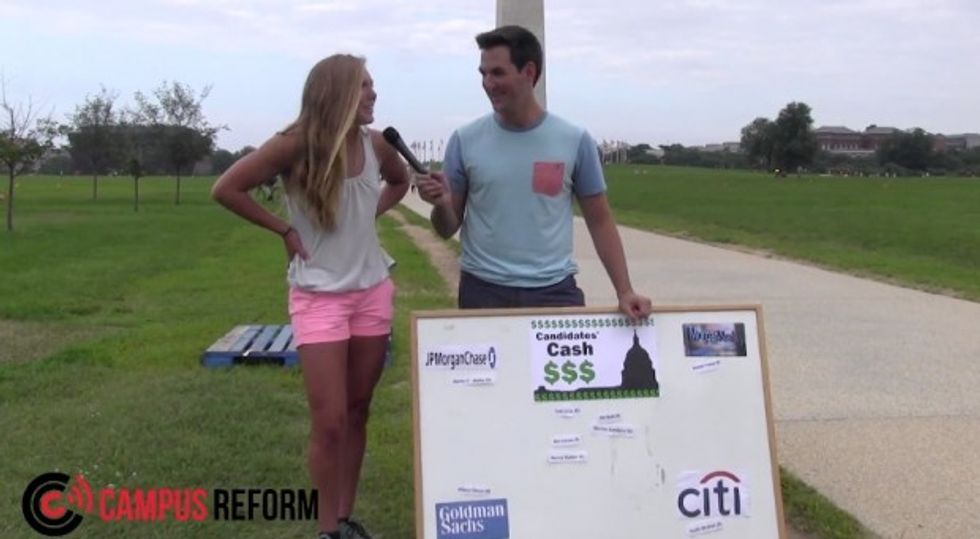 Image source: Screen grab via YouTube
They could not believe to learn the correct answer was Clinton.
"I was not expecting that," one person told the Campus Reform reporter.
"Wait, really?" asked another perplexed young person.
"I just kind of figured, big banks, ya know—always going with the Republicans," echoed one more.
–
Follow the author of this story on Twitter and Facebook: