One of the terrible effects for those who suffer from ALS, that is, Amyotrophic Lateral Sclerosis or more commonly known as Lou Gehrig's disease, is they feel they have become "locked" into their bodies, unable to freely communicate whenever or wherever they like with those around them.
Now, a group of Israelis is developing a relatively inexpensive device called EyeControl, which while it looks like a simple pair of plastic eyeglasses, actually tracks eye movements and communicates via a small computer the thoughts the wearer is trying to convey.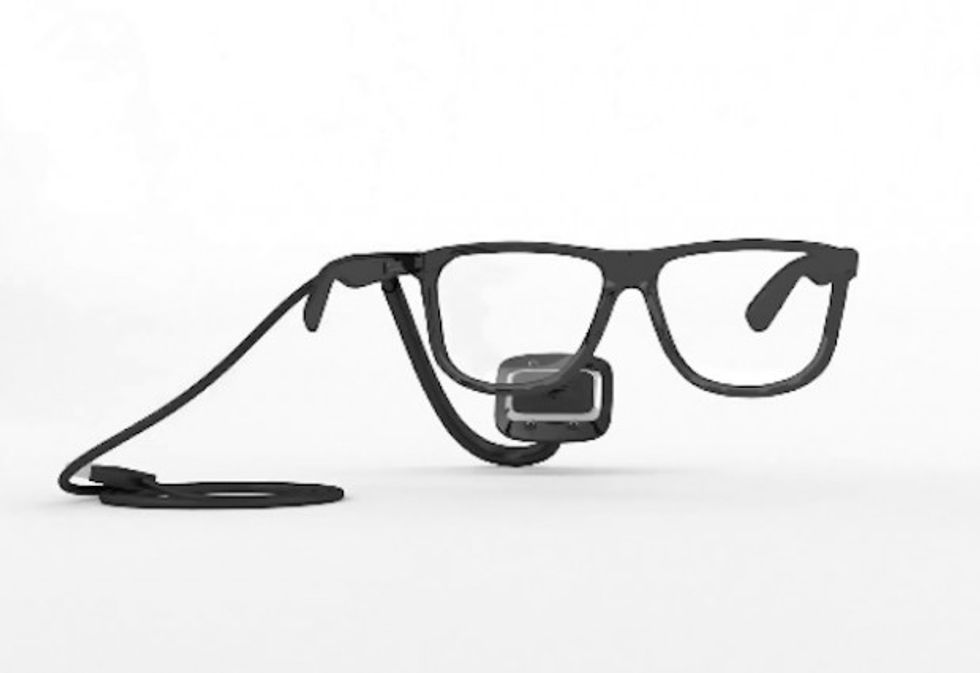 The developers of EyeControl would like all those who suffer from ALS to have an affordable way to communicate with others in any location. (Image source: EyeControl)
Think Xbox's Kinect motion sensing device, but this one aims not at deciphering gaming moves but what a person wants to say by simply reading his eye movements.
Or not so simple.
An infrared camera connected to the plastic eyeglasses frame identifies eye movements and tells the computer or mobile device the message. That computer then translates the blinks and eye movements and emits the sentence to a speaker. The device uses the same swipe technology found on smartphones.
Or Retzkin, a co-founder of EyeControl, whose grandmother died of ALS, said the primary aim is to create an affordable mobile device, unlike other systems currently available.
"We want every patient to be able to afford it, that it will be mobile, truly mobile, and easy to use," Retzkin told TheBlaze.
Retzkin said that other communication systems used by ALS patients can cost as much as $15,000.
EyeControl aims to sell at a few hundred dollars per device.
"If the patient is going out from home, let's say inside a car, he can't talk," Retzkin said. That is also the case once he or she goes to bed and is unable to hold a screen.
Avichai Kremer, founder of Prize4Life, a Massachusetts-based nonprofit that funds ALS medical research, agreed with Retzkin.
"Today many ALS patients use letter board to communicate away from the computer. It is slow and cumbersome. It's about time that technology replaces these boards," Kremer told TheBlaze.
Kremer was diagnosed with ALS at the age of 29.
Once struck with the disease, patients gradually lose the ability to move their limbs and many later cannot speak.
All of those developing the product work at day jobs and dedicate their free time to research and development after typical working hours.
While they've completed their prototype, the EyeControl developers are asking for help to move forward and create the final product and have launched an Indiegogo fundraising campaign that has already achieved 84 percent of its goal.
With that money, they plan to invest in more research to improve the algorithm which will allow a faster operating device that can connect to a wider array of platforms.
The developers say they would like every ALS patient to be able to afford a device that allows them to communicate, including those from developing nations.
(H/T: IsraellyCool)