Prominent theologian and pastor John Piper recently tackled questions from podcast listeners about how to handle the transgender issue from a Christian perspective, explaining how sex and gender are defined in the Bible and proclaiming that he would be "lying to call a he a 'she.'"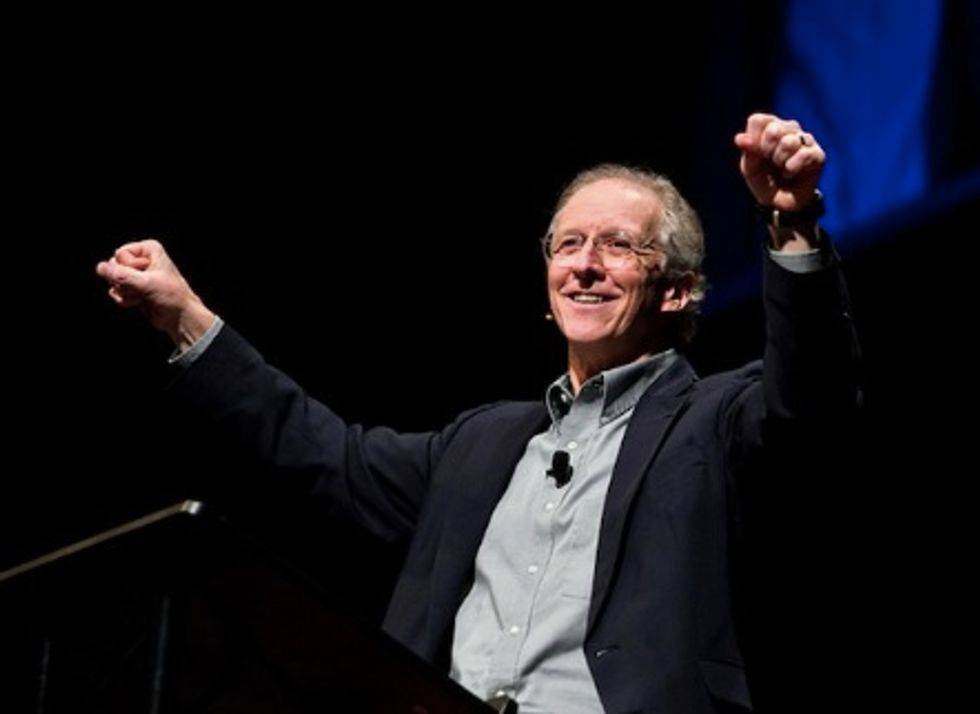 Pastor John Piper (Desiring God)
"Manhood and womanhood are understood and intended in the Bible — that is, intended by God our Creator — that our sex is biologically or genetically identified," Piper said during the 10-minute segment. "In other words, manhood and womanhood are glorious, personal realities that transcend genetics and biology, but are never intended to be severed from biology."
He went on to explain the difference that he sees between calling a person a preferred name and being forced to call someone a certain pronoun that does not align with the gender with which he or she was born.
Piper said that names are somewhat arbitrary and do not concern him as much as pronouns do.
"So if I had a neighbor next door to me, which is very feasible, who was biologically male and everybody knew it and he introduced himself to me as Sally — if I met him for the first time and I saw him the next day, I might avoid calling him anything, but I would probably default to Sally," he said. "I probably would until there was a relationship that would go deeper to see whether I could be of any help. So that is one concession I am going to make because of the arbitrary nature of names."
But Piper added that being forced, for instance, to call transgendered individuals by their preferred pronouns in the workplace — say in emails or discussions — would be more problematic in his mind, as it wouldn't comport with his biblical views on gender.
If he were to be disciplined for not complying, he said that he would explain himself to his supervisors in an effort to help them better understand his stance on the matter.
"I would say to my superiors, I cannot treat he's as she's and she's as he's. I cannot buy the whole package. I would be lying to call a he a 'she,'" he said. "I am not lying to call a male 'Sally.' That is a culturally arbitrary weird fluke. But I am lying if I say about a true Jim who wants to be called Sally, 'she.'"
At the end of the podcast, Piper reiterated that he would likely — at least in the short run, go with the requested name — but would definitely have qualms about using certain pronouns, while also expressing concern over the debate involving bathrooms and hotel rooms.
"Naming may have a certain ambiguity and arbitrariness to it, but the language of he and she and the use of bathrooms and hotel rooms does not. And I will draw a line and say, I will not call he 'she.' I will not call she 'he,'" he said. "And I will not intrude on the sexual privacy of a person of the opposite sex or walk into a situation where they would intrude upon mine."
Read the entire transcript and listen here.