Democratic presidential candidate Hillary Clinton said capitalism must be "reinvented" during an economic address where she condemned the pursuit of short-term profits at the expense of long-term prosperity.
Delivering remarks at New York University, Clinton decried "quarterly capitalism."
"I'm looking for new, creative, innovative, disruptive ideas that will save capitalism for the 21st century because it is the greatest engine of economic opportunity and potential that has ever been invented," Clinton said. "It is one of the great accomplishments of the American political and economic history. It created the opportunity that so many generations of Americans took advantage of and that led to the creation of the middle class, the extraordinary economic accomplishment of our country."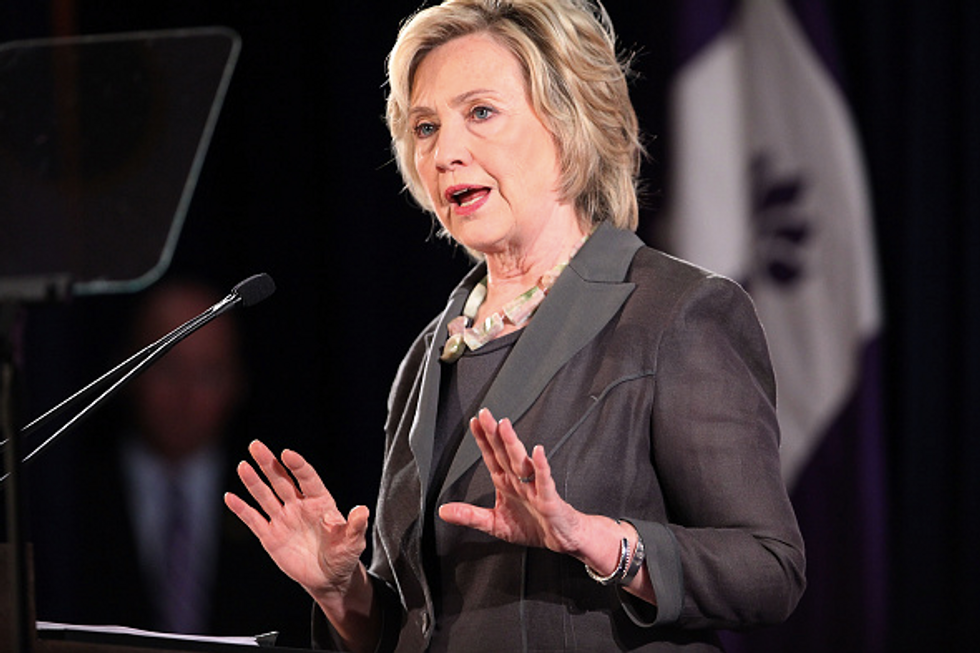 Democratic presidential frontrunner Hillary Clinton gives an economic speech at New York University, July 24, 2015 in New York City. (Spencer Platt/Getty Images)
"As we've had to do in previous eras, it needs to be reinvented," Clinton said of capitalism. "It needs to be put back into balance. It needs to recognize we really are all in this together. The better we all do, the more there will be for everybody to share in, to invest in, to profit from."
Clinton talked about reforming capital gains taxes to encourage long-term investments. Her plan would tax investment more that are sold in less than a year, but less if held onto for longer, as a means of what Clinton said would encourage long-term investment and more innovation. Further, she called for expanding tax credits for those who invest in underprivileged areas.
"American business needs to break free from the tyranny of today's earning report so that they can do what they do best, innovate, invest and build tomorrow's prosperity," Clinton said.
After her critique of large publicly traded companies, Clinton took a swipe at Republicans.
"Their approach to government mirrors the worst tendencies of hit and run shareholders, demanding quick payouts in the form of tax breaks for the wealthy at the expense of investing in the future," Clinton said. "They ignore long-term challenges like climate change, poverty and inequality, failing infrastructure."