The Pentagon on Friday formally requested that armed volunteers stop standing guard outside military installations across the U.S.
Following the attacks in Chattanooga, Tennessee, which claimed the lives of five servicemen, armed individuals flocked to recruiting centers and voluntarily stood guard outside. Federal law prohibits most military members from carrying their weapons at military installations.
"We take the safety of our service members, our DoD civilians, and the families who support them very seriously, and Secretary of Defense Ash Carter is currently reviewing recommendations from the services for making our installations and facilities safer - including our recruiting stations," Pentagon press secretary Peter Cook said in a statement.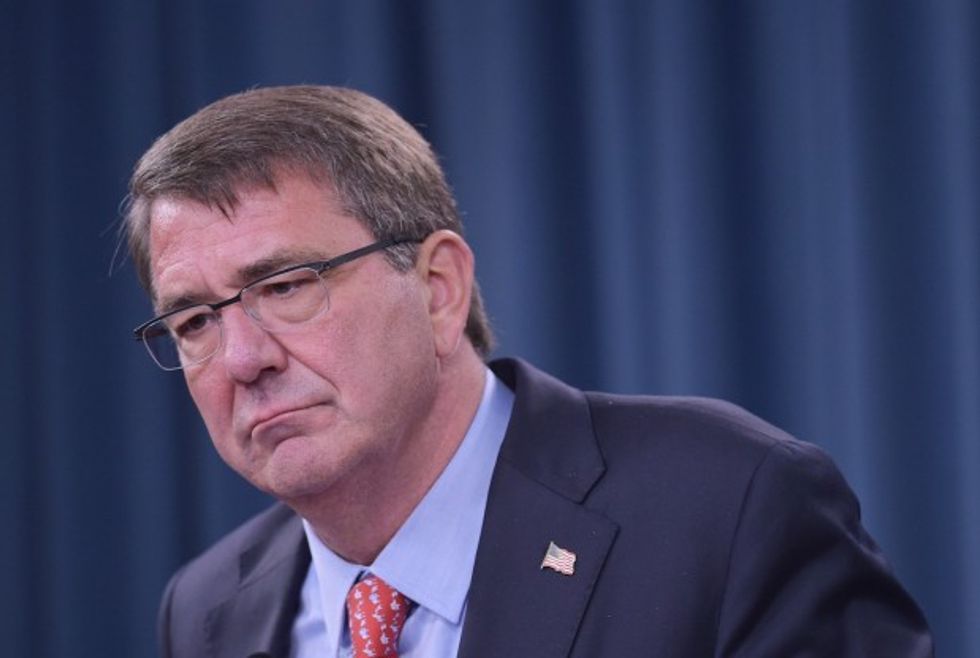 U.S. Defense Secretary Ashton Carter during a press conference at the Pentagon on July 6, 2015 in Washington, D.C. (MANDEL NGAN/AFP/Getty Images)
"While we greatly appreciate the outpouring of support for our recruiters from the American public, we ask that individuals not stand guard at recruiting offices as it could adversely impact our mission, and potentially create unintended security risks," he added.
[sharequote align="center"]"[W]e ask that individuals not stand guard at recruiting offices..."[/sharequote]
Cook said that the Pentagon would continue to work with law enforcement to ensure the safety of military members.
"We continue to partner with and rely on first responders for the safety of the communities where our service members live and work," he said.
—
Follow the author of this story on Twitter and Facebook: