Dozens of Palestinians threw Molotov cocktails, rocks and shot fireworks at Israeli police Sunday morning on Jerusalem's Temple Mount on the holiday in which Jews commemorate the destruction of the First and Second Temples.
Israeli police said that the masked Palestinian youths had stockpiled rocks, wooden planks, fireworks and Molotov cocktails inside the Al Aqsa mosque – which is on the Temple Mount compound - to use later against Jews visiting the site on their holiday and worshipping at the adjacent Western Wall.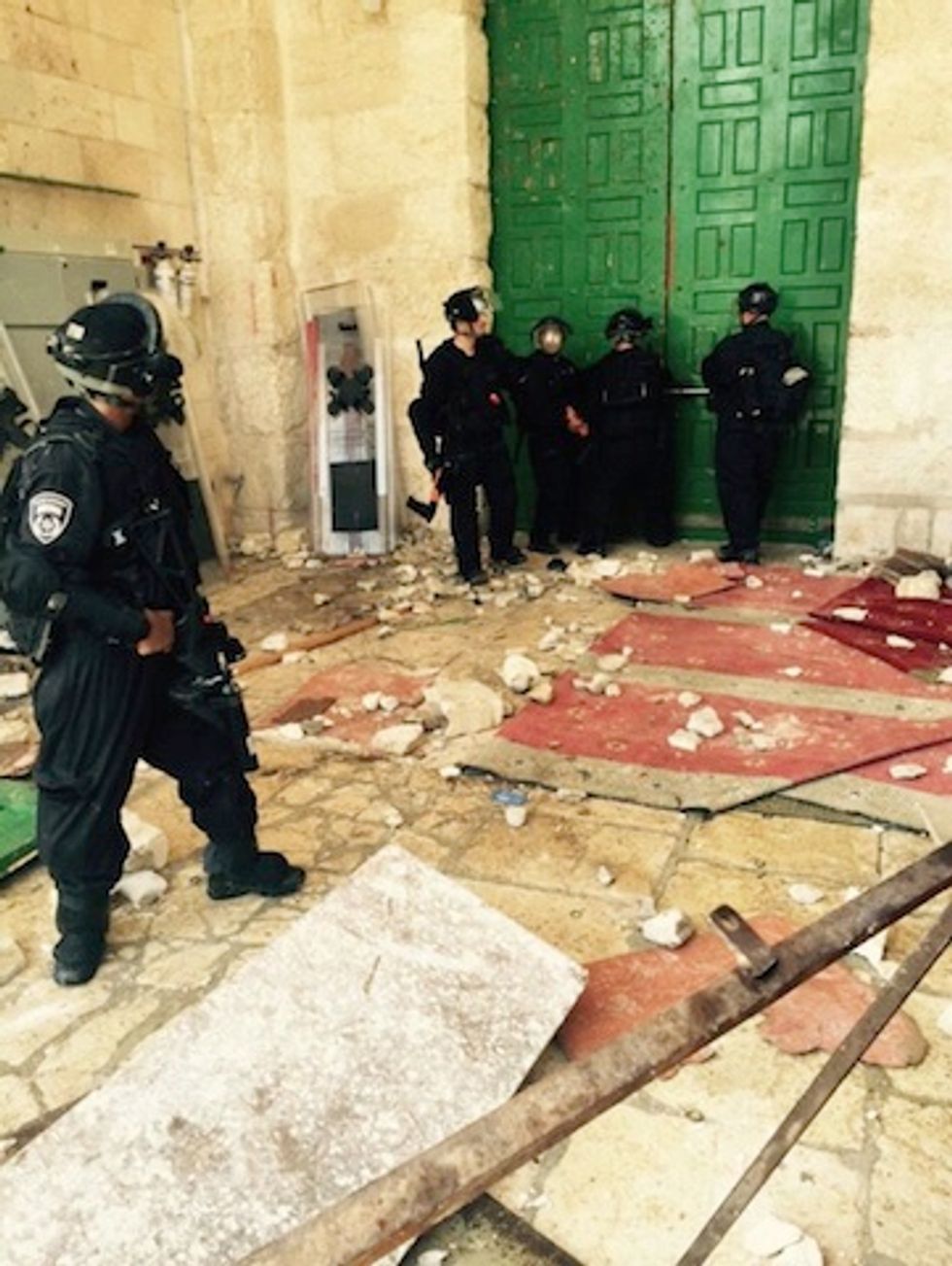 The debris after clashes on the Temple Mount. (Photo: Jerusalem police)
On the holiday of the Tisha B'Av – often referred to as the "saddest day" on the Jewish calendar – Jews fast and mourn the destruction of the holy temples as well as other tragedies that occurred on the same date.
An Israeli police spokeswoman told Reuters that police used stun grenades to get the protesters back into the mosque; in doing so, they stepped into the entrance way of the mosque in order to close its main door which had been jammed open with steel bars and ropes.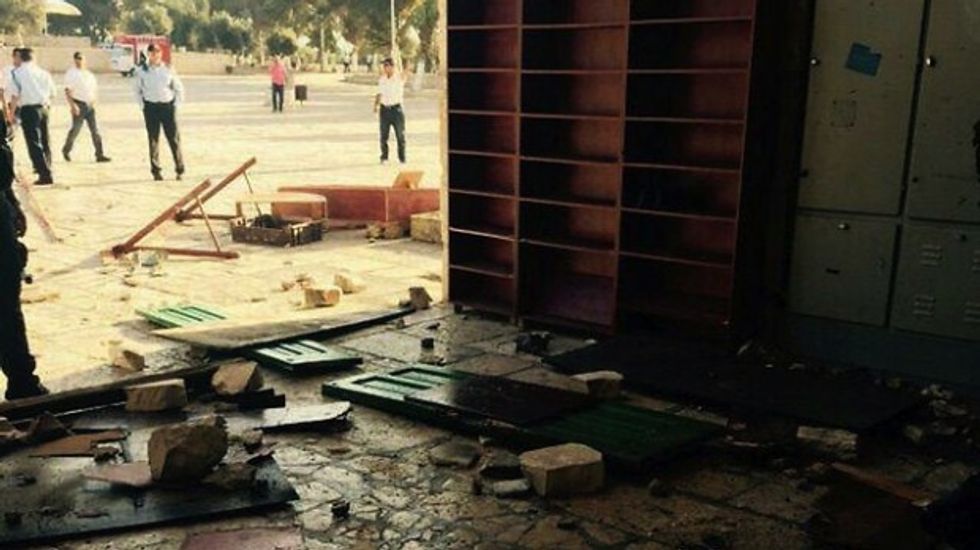 Photo: Jerusalem police
"In light of the severe confrontation and the escalating actions of the rioters and with the aim of preventing further injury to police … [the] force entered a number of meters inside and closed the doors to the mosque with the rioters inside, restoring order," the police said in a statement quoted by the Times of Israel.
"Such acts of hatred cannot be tolerated and we will not allow any disturbances to prevent Jews from praying at this holy site," Israeli President Reuven Rivlin said.
Israeli police spokesman Micky Rosenfeld said that four police officers were lightly wounded.