Lt. Clay Higgins with the St. Landry Parish Sheriff's Office in Louisiana has a message for one thief. It's such a powerful message though that people around the country and the world are joining him in sharing it.
On July 8, Stelly's Supermarket was burglarized overnight by someone who broke a window with a large rock, kicked in the office's door and stole hundreds of dollars in cash.
"Watch how he walks with sort of a lanky gait," Higgins said of the white or light-skinned man, who he described as being about 6-feet tall and wearing a camouflage jacket, in a video that's now going viral.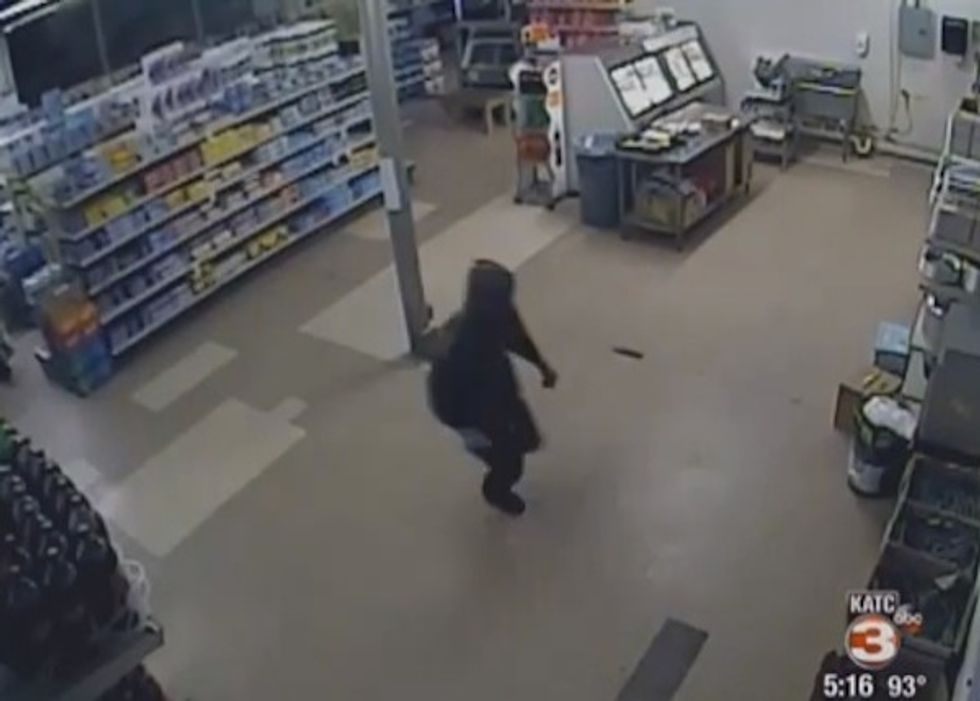 Surveillance footage from inside the store shows the suspect. (Image source: YouTube)
"Stelly's has been a local favorite for decades," he continued. "The family works hard and is known to be generous. Always with a kind word for friend or stranger, the Stelly family represents southern hospitality at its best.
"If you're the man that committed this felony, look at me, son, I'm talking to you. The sheriff likes Stelly's restaurant and so do I. The food here is good and the folks are friendly. We're going to identify you, arrest you and put you in a small cell. After that I'm going to have a cheeseburger here with fries and a Coke and leave a nice tip for the waitress."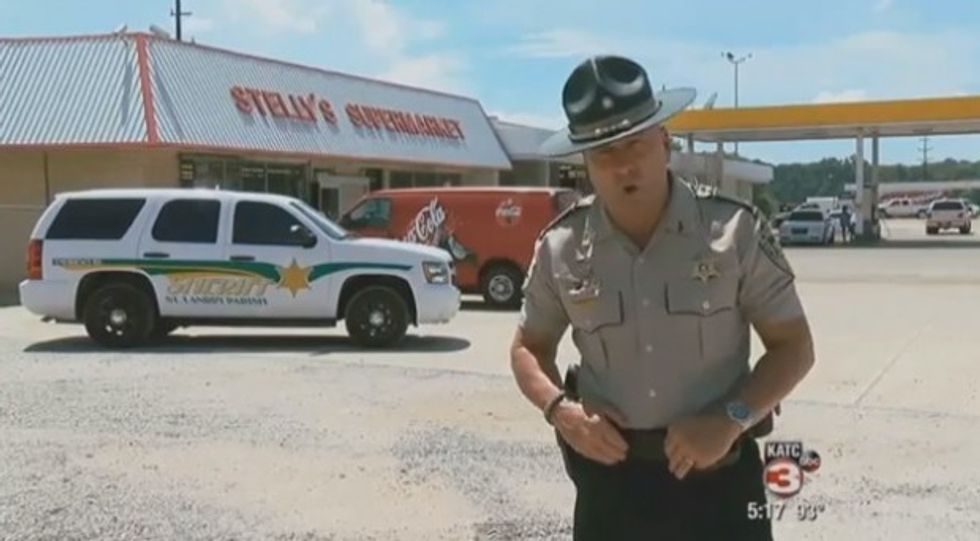 Lt. Clay Higgins (Image source: YouTube)
"Meanwhile, your next meal will be served through a small hole in a cell door," Higgins said, walking closer to the camera filming him for stronger effect. "Because our detectives harvested DNA from the rock you used and you left a perfect boot print on the door you kicked in.
"But we won't have to wait on lab results, because you're on St. Landry Crime Stoppers tonight. Congratulations, son, I'm about to make you famous," Higgins said.
"You will be recognized. The people that know you don't really like you anyway, so when it comes down to a choice between you and $1,000, they'll take the cash," he concluded.
Watch the Higgins' viral message posted by KATC-TV:
Higgins did not immediately respond to TheBlaze's request for an update on the case.
(H/T: Reddit)