A Christian minister is accusing a Kentucky Department of Juvenile Justice detention center of taking "blatantly unconstitutional" action after officials reportedly revoked his volunteer prison status over his refusal to comply with a LGBT policy that was put into place last year.
A complaint letter sent to the Department of Juvenile Justice by the Liberty Counsel alleges that David Wells — who voluntarily counseled young prisoners through a ministry at Pleasant View Baptist Church in McQuady, Kentucky — was barred from the Warren County Regional Juvenile Detention Center "because he could not sign a state-mandated statement that homosexuality was not 'sinful,' among other things.'"
The superintendent at the facility reportedly told Wells that he must sign the statement, though the minister declined and was reportedly banned as of July 7, 2015, from counseling, visiting and leading worship services at the facility.
The church had been active in the center for 13 years without any previous problems, the Lexington Herald-Leader reported.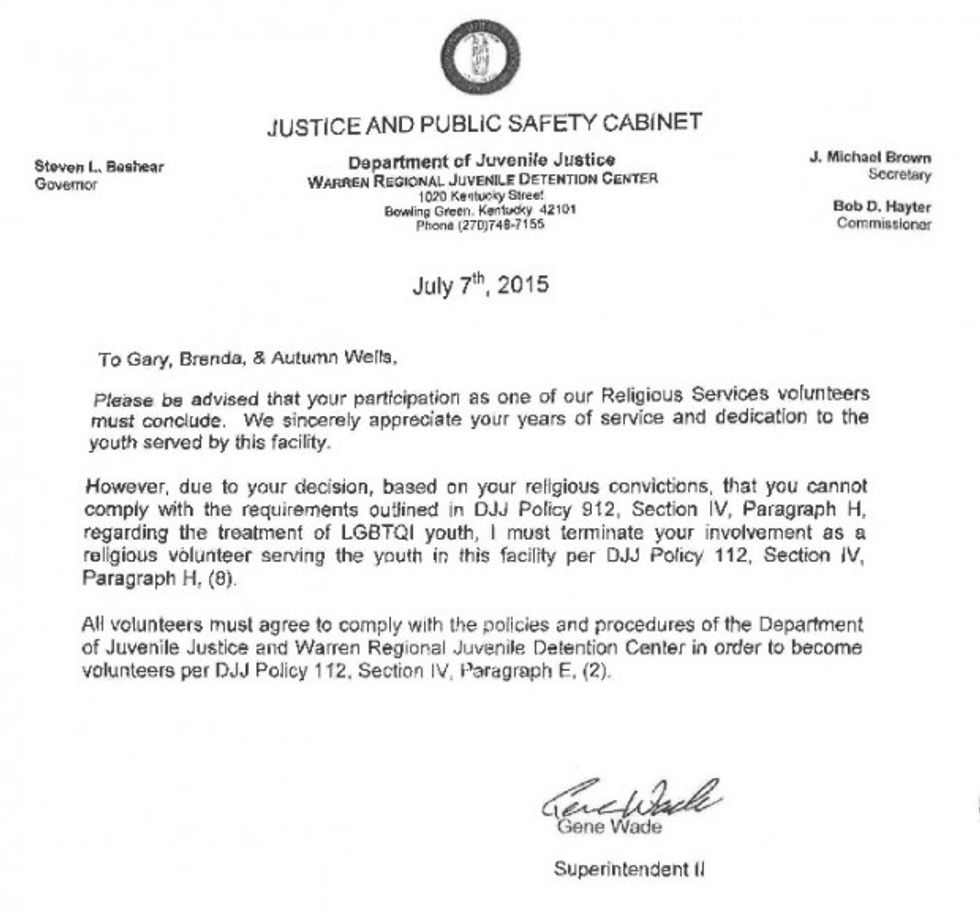 Screen shot of a letter from the Warren County Regional Juvenile Detention Center
The form requirement is based on juvenile justice regulations that require volunteers to agree not to tell LGBT juveniles that they are sinful, or that they can change their orientation, among other provisions.
"DJJ staff, volunteers, interns, and contractors, in the course of their work, shall not refer to juveniles by using derogatory language in a manner that conveys bias towards or hatred of the LGBTQI community," the regulations read. "DJJ staff, volunteers, interns, and contractors shall not imply or tell LGBTQI juveniles that they are abnormal, deviant, sinful, or that they can or should change their sexual orientation or gender identity."
The Liberty Counsel demanded in a strongly-woeded letter that Wells and other relevant ministers be reinstated by July 31, according to a press release.
"Many juveniles are in DJJ custody because of sexual crimes. David Wells must be able to discuss what the Bible says about matters of sexuality with the juveniles he is trying to help," Liberty Counsel founder Mat Staver said in a statement. "To remove the Bible from a pastor's hands is like removing a scalpel from a surgeon's hands. Without it, they cannot provide healing."
Staver charges that the government is improperly labeling biblical morality as "derogatory" and "hateful," and is creating a religious litmus test — something that he decried as unconstitutional.
"The First Amendment prohibits the government from viewpoint discrimination," he continued. "This detention center may not prohibit the expression of biblical morality simply because a few DJJ policymakers object to the Bible and its teaching."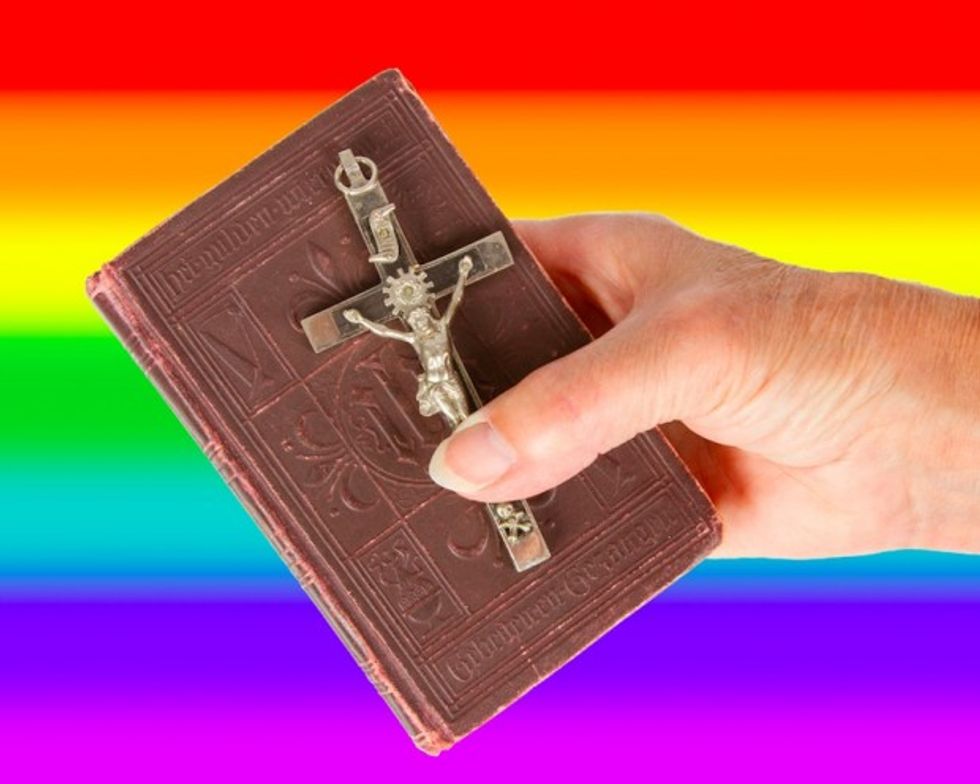 Photo credit: Shutterstock
Stacy Floden, director of communications and program services for the Department of Juvenile Justice told WND in a statement this week that her agency seeks to protect young people, regardless of their sexual orientation.
"To this end, the department prohibits its staff and volunteers from discriminating against youth based on sexual orientation or gender identity," she said. "Such protections are rooted in the federal requirements of the Prison Rape Elimination Act, 28 C.F.R. 115, which require a zero-tolerance policy against any form of sexual abuse or harassment by staff, volunteers, or contractors."
Floden continued, "These requirements foster an open and inclusive culture within the department's programs and ensure that youth in custody are free from harassment by other others based upon their sexual orientation."