Rep. Mark Meadows (R-N.C.) earned support Wednesday from a prominent House libertarian in his effort to oust Speaker John Boehner (R-Ohio) from his leadership position.
Rep. Thomas Massie (R-Ky.) turned to Twitter to announce that he had official placed his support behind Meadows' resolution, which would declare "the office of Speaker of House of Representatives vacant," effectively stripping Boehner from his Speakership.
UPDATE: I am now a co-sponsor of H. Res. 385, @RepMarkMeadows's resolution to replace the Speaker of the House.

— Thomas Massie (@Thomas Massie) 1438209619.0
However, despite the support of Massie, most prominent Republicans spoke out against the motion Wednesday and said it was a poor idea, The Hill reported.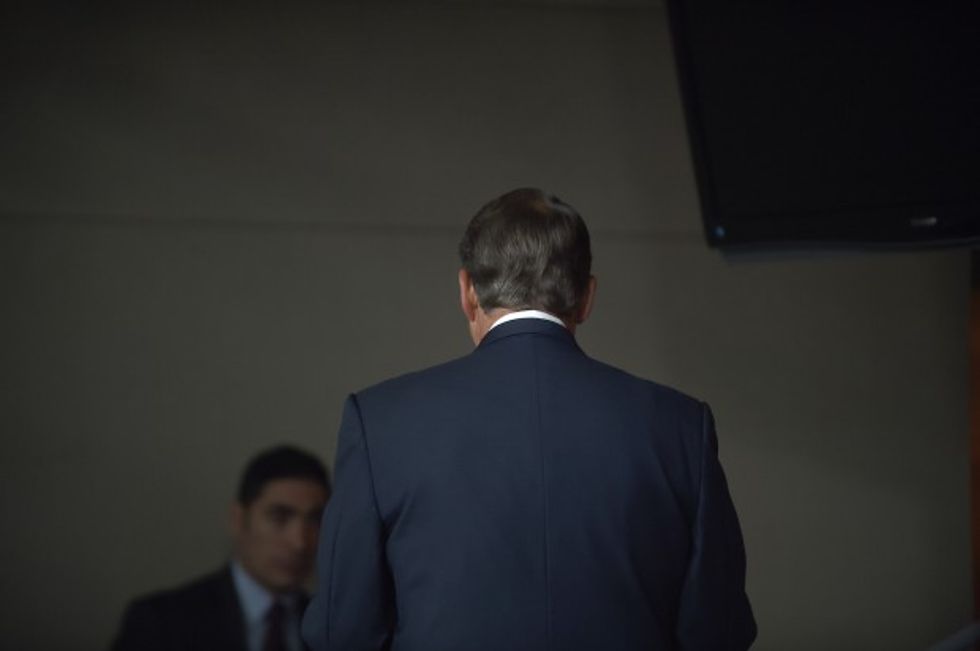 House Speaker John Boehner leaves after holding his weekly news conference on Capitol Hill on July 29, 2015 in Washington, DC. (Photo by Astrid Riecken/Getty Images)
Rep. Tom McClintock (R-Calif.), who is a member of the House Freedom Caucus, said it was "about the dumbest idea I've seen here."
Boehner himself downplayed the resolution, saying it was "no big deal."
"Listen, you've got a member here and a member there who are off the reservation," he said.
Meadows' resolution was referred to the Rules Committee because it was not filed as a "privileged' resolution. The House adjourned for a five-week summer recess Wednesday evening.
—
Follow the author of this story on Twitter and Facebook: