TD Bank wanted to show customers that banking can be more than "cold and impersonal."
"It's not just about banking; it's about making people's lives better based on a deep understanding of the customers and communities we serve," Vinoo Vijay, chief marketing officer for the bank, said in a statement Tuesday.
Their new ad aims to do just that.
Published to YouTube, the three-minute ad features several individuals who have been loyal the the bank over the years. TD asked members of each customer's family for help building a hallway that shows the progress each person has made in his or her life.
"Since day one, we've been there through some of life's biggest moments. To say thank you, we turned a trip to the bank into a journey through our years together," TD bank said.
The unsuspecting customers were all called into the bank and then led into the hallway — none of them had any idea as to what was going on.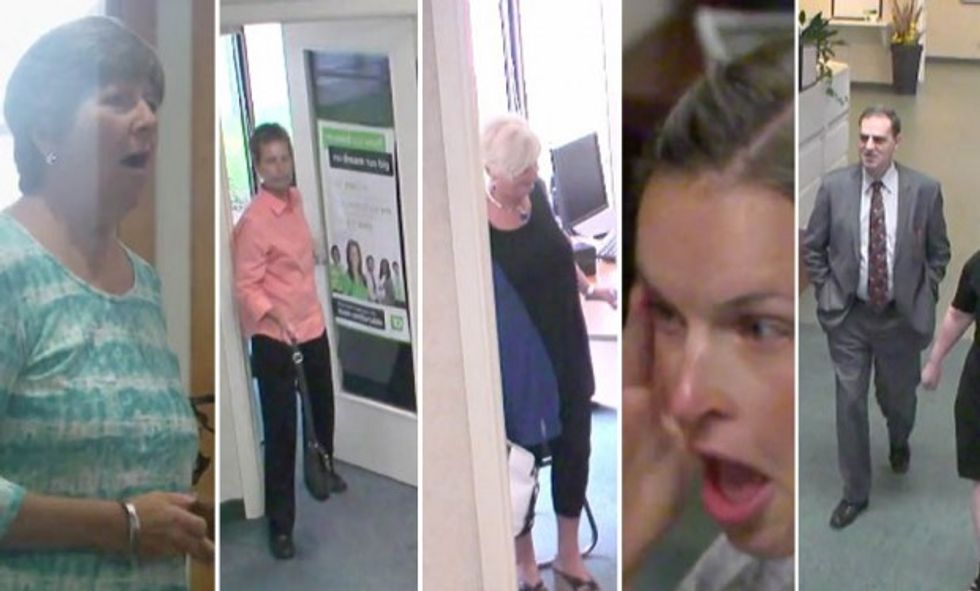 Image source: YouTube / TheBlaze
When they finally understood what was happening, the customers reacted in shock.
"Oh my God," uttered one woman as she walked down the hallway of memories.
Footage of their surprise has proven so captivating it has amassed more than 3.5 million views on YouTube since being published.
"TD is telling stories that address fundamental human truths, recognizing that since our customers' problems are big to them, they are big to us too," Vijay said.
This is not the first time TD Bank has done something unique and special for their customers. TD made news last year when they morphed ATM machines to provide special, personal gifts to pre-selected customers.
—
Follow the author of this story on Twitter and Facebook: