Actress Jennifer Beals may have raised temperatures with her iconic role in 1983's "Flashdance," but now the heat appears to be on her.
A cellphone camera captured the moment Beals was confronted for leaving her German Shepherd in her SUV Wednesday in Vancouver, British Columbia, TMZ reported.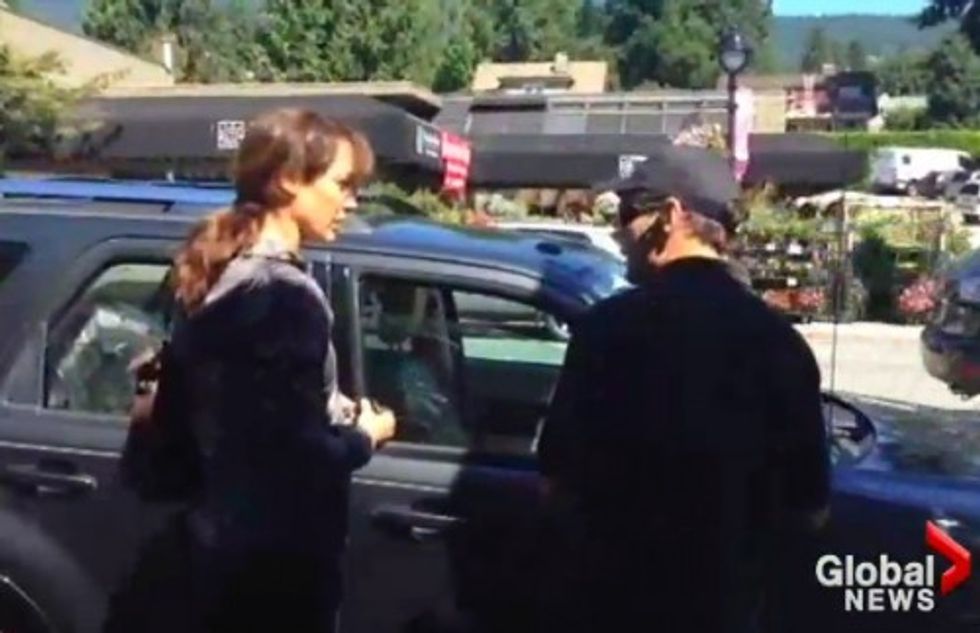 Image source: Global News
A man on the sidewalk in the neighborhood of Dunbar told Beals it was dangerous to leave the dog in the vehicle when it was 77 degrees outside — the windows appeared to be open about a quarter of the way down.
"In Dunbar ... it's fine," Beals said. "Thank you."
Beals was in the area shooting a TV series, the New York Daily News said.
TMZ said the incident was reported to the SPCA, whose chief prevention officer replied, "The sun shines in Dunbar just as much as it shines everywhere else."
—
Follow Dave Urbanski (@DaveVUrbanski) on Twitter