A bout of severe weather hit Iowa Sunday and a group of onlookers were on hand to witness and film a stunning white tornado as it tore across a field near Williamson in Lucas County.
"That's nuts," Mike Gillespie said in the video he sent to KCCI-TV.
"Oh, look, there goes the barn! There goes the barn," another man said.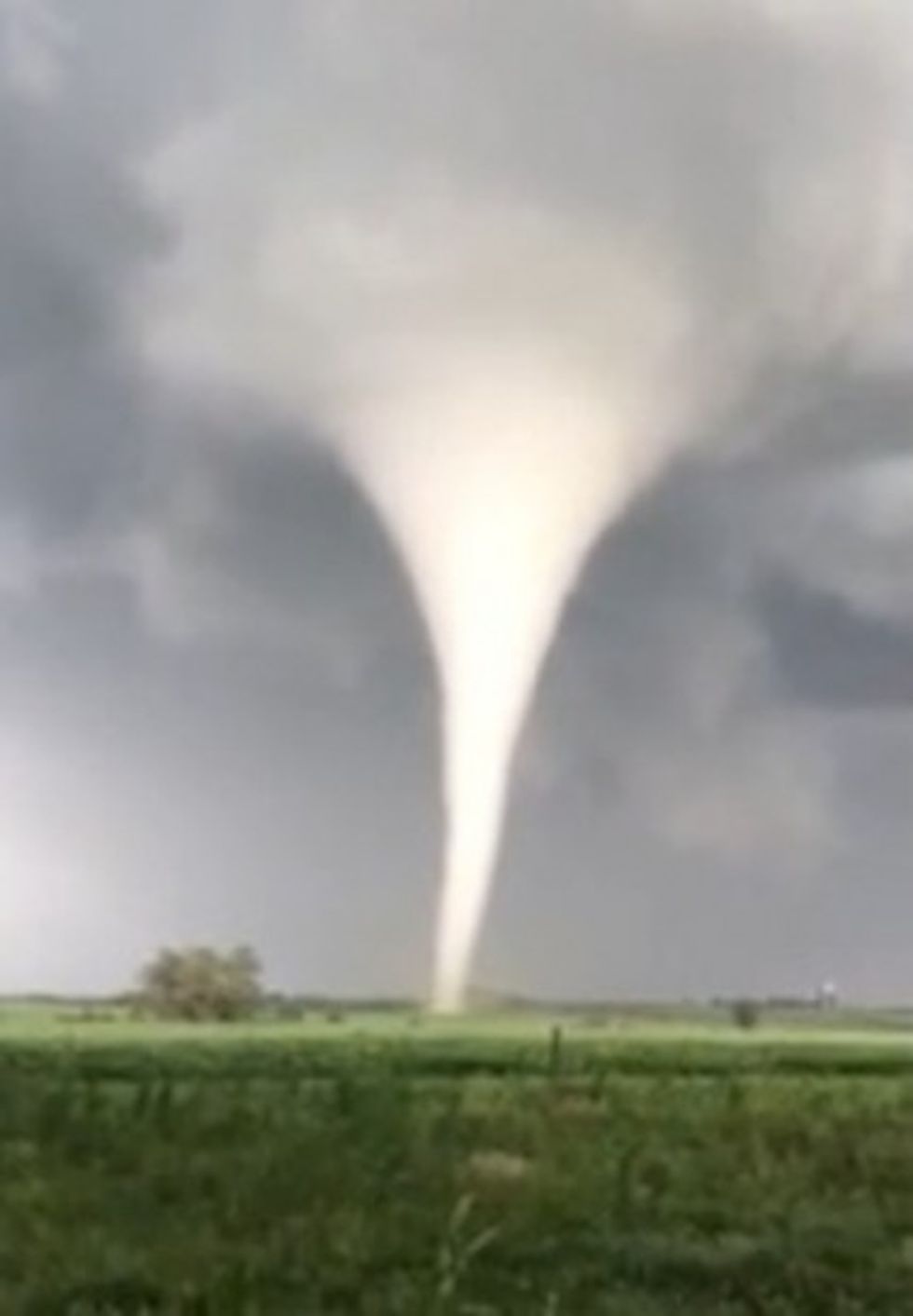 Image source: KCCI-TV
One of the onlookers, who seemed to be relaying what he saw to someone on the phone, described the tornado as "humongous."
"Holy crap, it's just getting bigger," Gillespie said as the tornado began taking up bales of hay into the air.
Watch the footage:
KCCI reported that the National Weather Service is going to conduct a survey of the damage Monday. The Des Moines Register reported that most of the damage appeared to be to trees in the area.
As for the tornado's color, Mike Moss, a meteorologist for WRAL-TV, said in a Q&A a few years ago that the color of a tornado is influenced by its direction, elevation, surrounding cloud cover, the position of the sun, precipitation and ground composition.
"A tornado that forms with plenty of humid air around it will likely form a thick cloud that may look dark, grey, or white depending upon whether it is lit from the front or from behind, and one that forms with a shallow layer of relatively dry air  around it may be largely invisible, at least until the pressure drops enough to cause at least some condensation or until there is enough dust, dirt and debris in the air to give it some form and color," he said.