Facebook and Twitter were abuzz Tuesday with one of the most heated conundrums since the night the social media world was split at the seams over "the dress."
The new debate centered around the tiny piece of plastic commonly found on earring backs sold in stores.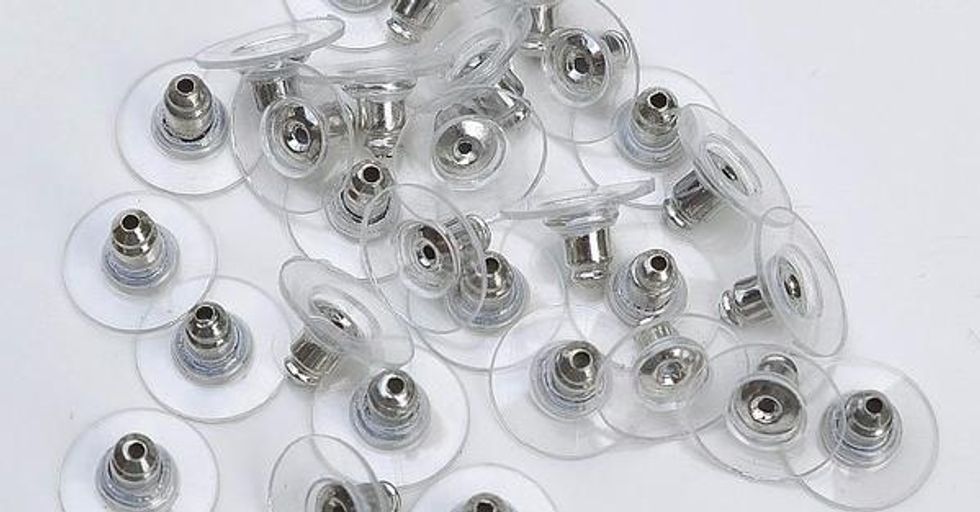 Image source: Twitter
It started when 19-year-old Chelsea Smith posted a tweet over the weekend with the realization that she no longer needed to keep the plastic.
After my nineteen years of living i have now realized that you are supposed to take the plastic part off pic.twitter.com/ejValCaa7G

— Chelsea Smith (@Chelsea__Smithh) August 1, 2015
Her tweet was retweeted more that 45,000 times and caused a swirl of stories radio, television and online about "the great earring debate."
As some reacted with awe at the discovery, others brought up the added stability served by the now (possibly) negligible plastic backs.
@Chelsea__Smithh NO!!! The plastic piece helps distribute weight on heavy earrings and makes it more comfortable. Promise!

— Jo Anne Smoot ºoº (@joannesmoot) August 2, 2015
@joannesmoot @Chelsea__Smithh i thought that too and favor then for slightly larger studs, they sit better

— Barbara Hickey (@jadegreen64) August 3, 2015
Tell us, have you been wearing those earrings with the little piece of plastic, or did you toss it when you bought them?
__
Follow Mike Opelka (@Stuntbrain) on Twitter.