The New Hampshire state agency that votes on government contracts voted Wednesday to stop giving state money to Planned Parenthood.
The Republican-led Executive Council rejected approximately $650,000 in state funding slated for the reproductive health organization currently embroiled in controversy after the release of a series of undercover videos that purport to show Planned Parenthood officials discussing the sale of aborted fetal tissue for research. With Wednesday's vote, Planned Parenthood lost about one-third of its funding in the state.
New Hampshire state Rep. Frank Edelblut told TheBlaze Wednesday afternoon that he was "very pleased" by the Executive Council's decision. Edelblut said that other states that are leaning towards defunding the Planned Parenthoods in their area will be encouraged by New Hampshire's example.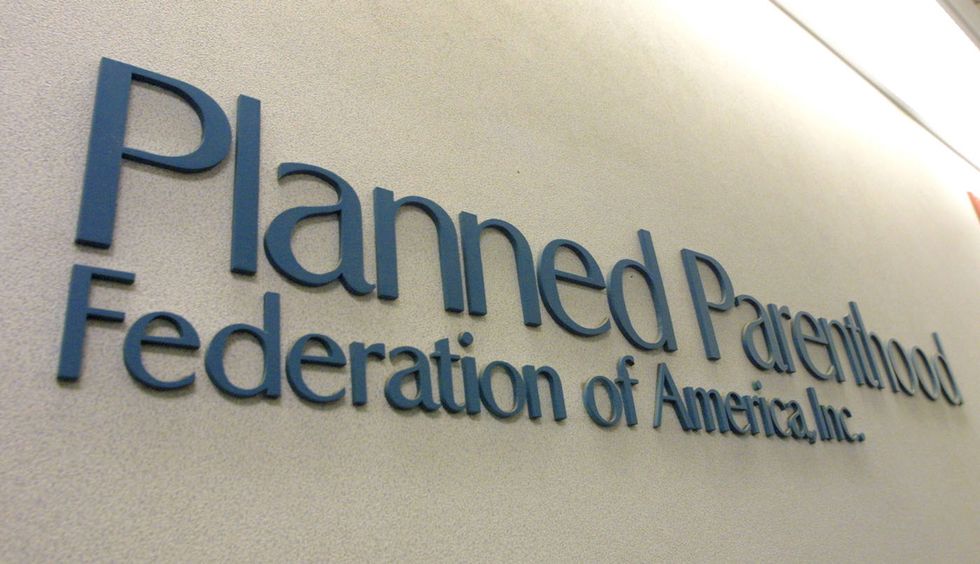 Photo by Mario Tama/Getty Images
According to WMUR-TV, the council did vote to approve contracts for family planning services with the Concord Feminist Health Center, the Joan G. Lovering Health Center and Weeks' Medical Center. 
In a statement, New Hampshire's Governor Maggie Hassan (D) said she was "incredibly disappointed" in Wednesday's decision.
"It is clear that today's vote is the result of an ideological and political attack against Planned Parenthood and a woman's right to make her own healthcare decisions, as there have been no allegations or evidence that Planned Parenthood of Northern New England has done anything but follow New Hampshire law and help thousands of women and families access health care," Hassan said.
"The council's vote to defund Planned Parenthood will hurt the health and economic well-being of thousands of Granite Staters," she continued. "Moving forward, I will continue to fight to ensure that women and families have access to the important health services that are essential to the economic security and vitality of our families."
The Alliance Defending Freedom, a Christian nonprofit law firm, has been calling on New Hampshire's attorney general to investigate the state's Planned Parenthood facilities.
"The people of New Hampshire should not be forced to fund a billion-dollar corporation that was caught on camera negotiating the sale of baby body parts," ADF senior counsel Casey Mattox said in a statement. "The New Hampshire Executive Council should therefore be commended for ending the use of state taxpayer dollars for such barbarism."
Two days prior to New Hampshire's decision, Louisiana governor and 2016 Republican presidential hopeful Bobby Jindal canceled the state's Medicaid contract with Planned Parenthood.
On Monday, the U.S. Senate blocked a bill that would have terminated federal funds that Planned Parenthood receives.
Planned Parenthood did not respond to a request for comment from TheBlaze. A representative of the Executive Council declined to comment on their decision to TheBlaze.