Radical Muslim cleric Anjem Choudary has been detained and charged with inviting support for the Islamic State, U.K. prosecutors announced Wednesday.
Choudary, 48, is one of two men charged under the Terrorism Act 2000 Wednesday and is accused of "inviting support" for the militants between June 2014 and March 2015, according to the BBC.  Mohammed Mizanur Rahman, 32, has also been charged.
"It is alleged that Anjem Choudary and Mohammed Rahman invited support for Isis [also known as IS] in individual lectures which were subsequently published online," Sue Hemming, head of special crime and counterterrorism at the Crown Prosecution Service said, according to BBC.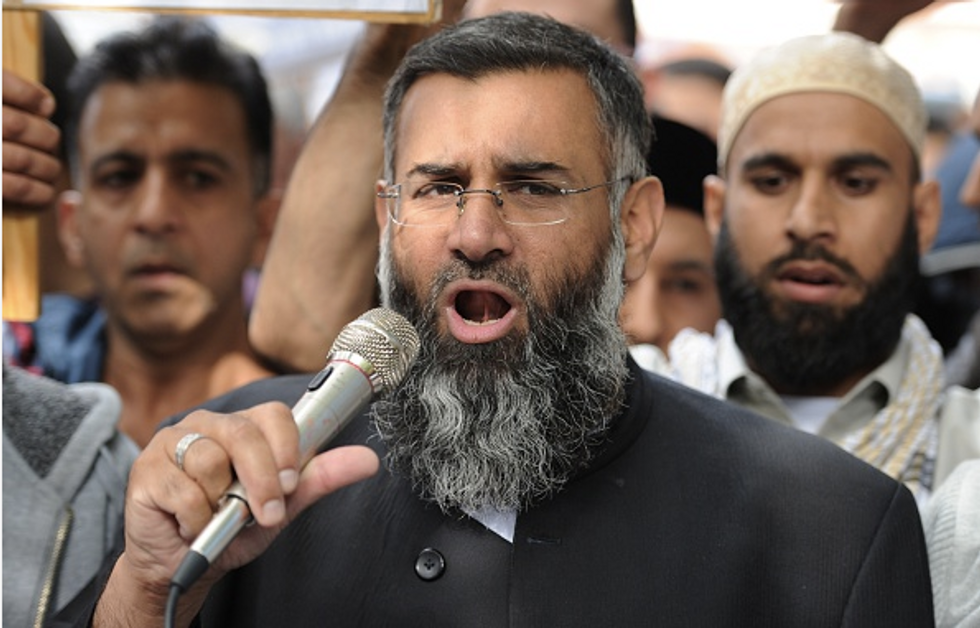 (FILES) In this file picture taken on September 14, 2012 Muslim cleric Anjem Choudary speaks to a group of demonstrators protesting against a film apparently made in the US that they say insults the Islamic faith as they demonstrate outside the US embassy in central London. With the prime minister set to argue that the jihadists pose a direct threat to Britain, nine people were arrested in London early September 25, 2014 on suspicion of encouraging terrorism and belonging to and supporting a banned organisation. They are accused of being members of the extremist Islamist group Al-Muhajiroun, co-founded by one of the detained men, Anjem Choudary, Britain's Press Association reported. AFP PHOTO / LEON NEAL (Photo credit should read LEON NEAL/AFP/Getty Images)
Both men were arrested in September 2014 on suspicion of being members of the terrorist organization.
"We have concluded that there is sufficient evidence and it is in the public interest to prosecute Anjem Choudary and Mohammed Rahman for inviting support for ISIL, a proscribed terrorist organisation, between 29 June 2014 and 6 March this year," Hemming said in a statement obtained by CNN.
The two men are expected to appear in the Westminster Magistrates' Court in London later Wednesday afternoon.
Choudary is a political and social activist in the United Kingdom and had been keeping his Twitter followers updated on his impending arrest.
The judge in Sulayman Keeler, Abdul Haq & Mikaeel case said that to go to live in the Islamic State is not a criminal offence. Allahu Akbar!

— Anjem Choudary (@anjemchoudary) July 31, 2015
In the advice to the Jury the Judge also said no crime's committed unless there's PROOF of someone wanting to fight for ISIS or to join them

— Anjem Choudary (@anjemchoudary) July 31, 2015
Lawyer said the police are waiting for the CPS to decide whether to charge me (& others) following the raids last Sept. Please make dua' Jzk

— Anjem Choudary (@anjemchoudary) August 3, 2015
---