At the end of the Republican debate on Thursday night, Senator Ted Cruz (R-Texas) revealed the five major actions he would take if elected president of the United States.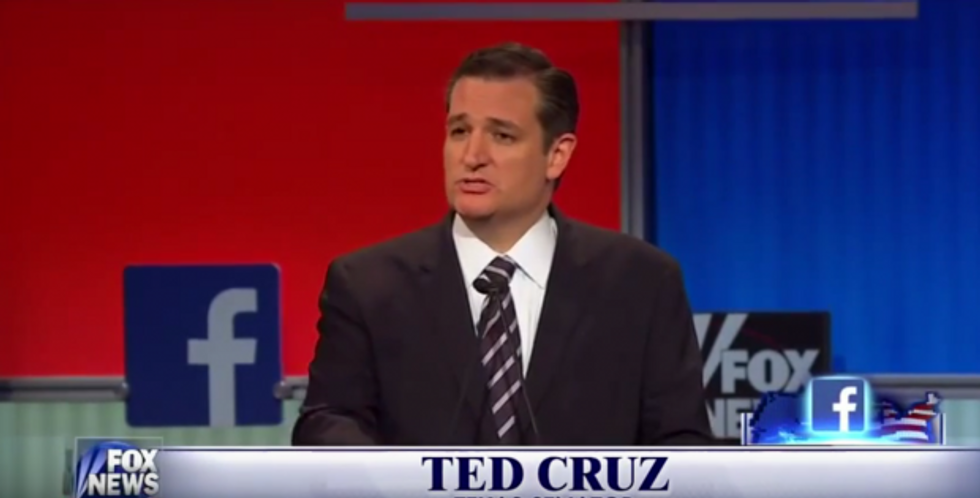 Fox News
"If I'm elected president, let me tell you about my first day in office," Cruz said. "The first thing I plan to do is to rescind every illegal and unconstitutional action taken by Barack Obama."
"The next thing I intend to do," he continued, "is instruct the Department of Justice to open and investigation into these videos and prosecute Planned Parenthood for any criminal violations."
Third, Cruz said he would direct the DOJ and the IRS to put an end to the persecution of religious liberty.
"I then intend to cancel the Iran deal and, finally, move the U.S. embassy in Israel to Jerusalem," he added. "I will keep my word…I will fight to defend liberty because my family knows what it's like to lose it."
Watch the video below:
---