Real estate tycoon Donald Trump escalated his war with Fox News during a Friday evening appearance on CNN, hurling a shock insult at Megyn Kelly.
After Trump said he has "no respect" for Kelly and contended that she is "highly overrated," he took one more jab at her.
"You could see there was blood coming out of her eyes. Blood coming out of her — wherever," he said, in reference to Thursday night's GOP debate.
The comment was immediately met with backlash online.
"What the HELL," Townhall editor and Fox News contributor Katie Pavlich tweeted.
[sharequote align="center"]"Totally out of line."[/sharequote]
"Totally out of line," another tweeted, reacting to the comment.
Another person added, "I feel that I can't even be shocked anymore by what he says."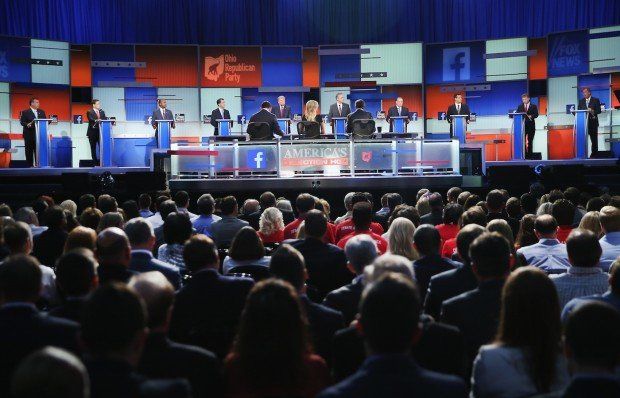 (Photo by Scott Olson/Getty Images)
Trump's spat with Fox News began after Kelly asked him during the debate about disparaging comments he had made towards women in the past.
After the debate, the GOP hopeful said the questions he faced from debate moderators were "not nice." Trump then turned to Twitter to blast Kelly and pollster Frank Luntz whose focus group showed that the outspoken businessman lost support.
When debate ratings came out, Trump continued to battle Fox News, saying the network "should be ashamed." He also called for the firing of pundit Charles Krauthammer who criticized his debate performance.
Kelly, for her part, has not directly addressed the comments — either on Twitter or on her show — and appears to be looking to take the higher ground in the dispute.
A Fox News spokesperson did, however, tell TheBlaze Friday that she would be a guest on Sunday's episode of "Media Buzz." In her appearance, which was pre-taped Friday, Kelly will talk about Thursday's debate and Trump.
This story has been updated with more information. Last update: 11:00 p.m. ET.
–
Follow the author of this story on Twitter and Facebook: