White House press secretary Josh Earnest said he was disappointed but not surprised by New York Sen. Charles Schumer's announcement that he will not support the Iran nuclear deal.
Schumer, the most prominent Democrat to come out against the deal, is widely expected to become the Democratic Senate leader after Harry Reid retires next year, something Earnest made reference to Friday.
"Ultimately, this is a question for Democratic senators. This [Senate leadership election] is a vote they will cast in early 2017," Earnest said. "So this is a line of questioning that came up when Senator Reid announced his retirement. I said at the time, this White House would not take a position on those future leadership elections in the Senate Democratic caucus. That certainly continues to be true today. But I wouldn't be surprised if there are members of the Senate Democratic caucus that will consider the voting record who say they would like to lead the caucus."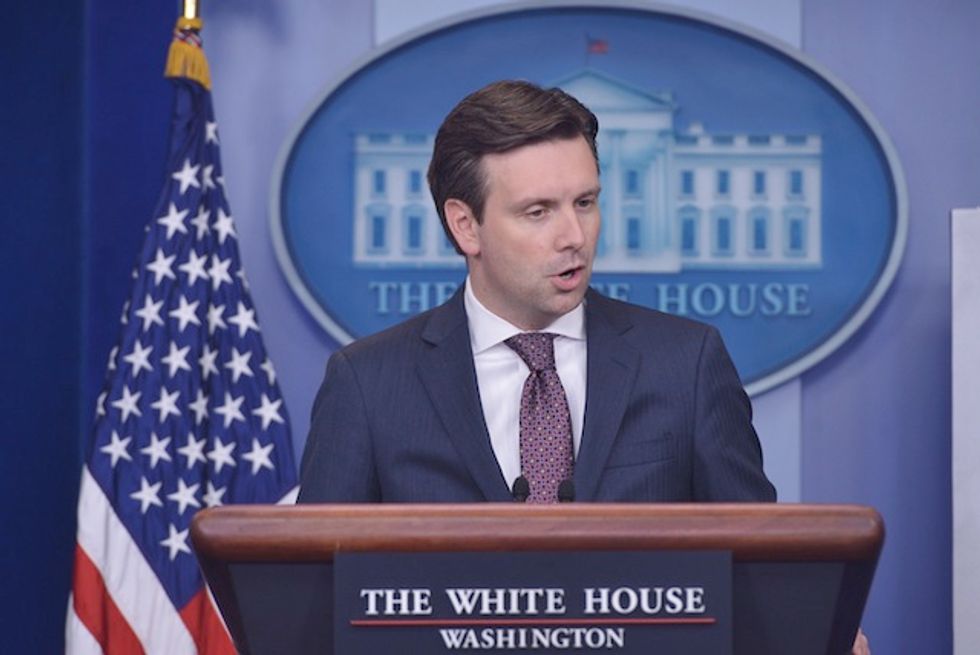 Mandel Ngan/AFP/Getty Images
Earnest was later pressed on whether Schumer shares a "common cause" with Iranian hardliners, as President Barack Obama said of Republicans who oppose the deal in a speech trying to sell the agreement earlier this week.
"The concern the president had with the Republican conference that he described as making common cause with the Iranian hardliners is that they announced their opposition to this agreement before the agreement was even reached," Earnest said.
But he said Schumer gave the deal consideration after it was reached.
"Senator Schumer reached a conclusion we strongly disagree with," Earnest said. "The essence of our disagreement is vigorous but it's different. Senator Schumer is advocating an approach to foreign policy that minimizes the success in diplomacy and relies far too much on the ability of the United States to unilaterally impose our will through force if necessary on a sovereign Middle Eastern country. That's what Senator Schumer advocated in 2003. The president does not believe that served well the interests of the United States in 2003 and he doesn't believe it serves the interest of the United States well to kill this deal."