Jay Leno's last episode of "The Tonight Show" was Feb. 6, 2014.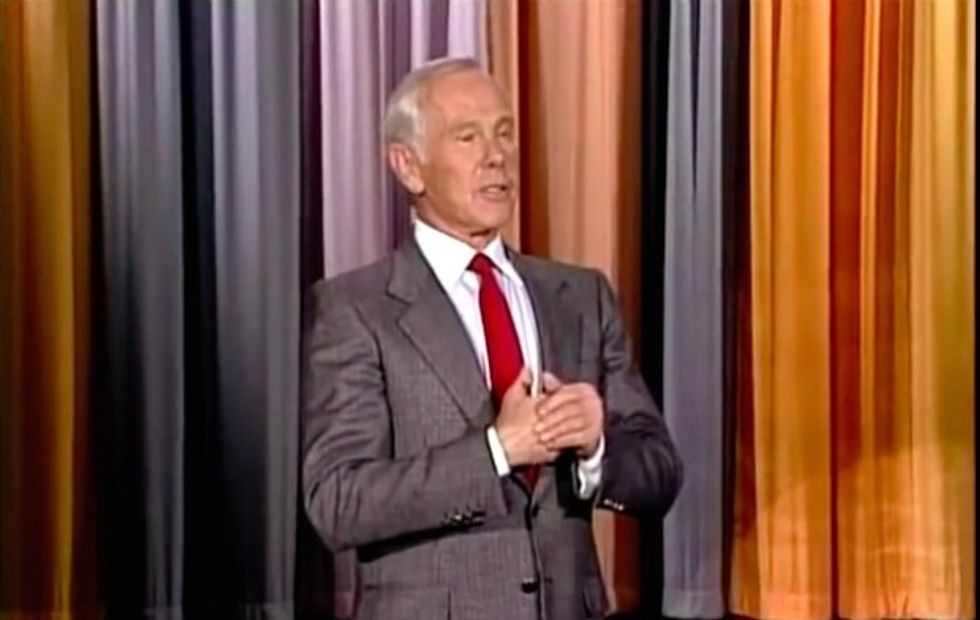 Image source: YouTube
On May 20 of this year, David Letterman bid farewell to "The Late Show."
And last week, Jon Stewart wrapped up his 16-year run on "The Daily Show."
But despite those departures, a late show superstar is actually returning to television: Johnny Carson.
Tribune Media has announced that the original king of late night will be back on the air in January 2016, returning in the form of reruns on Tribune's Antenna TV at 11 p.m.
"This is not a clip show. This is full episodes of Johnny Carson, the man that everyone in late night agrees was the greatest host of all time, airing in real time as he did back in the day," Sean Compton, president of strategic programming and acquisitions at Tribune, told Variety. "Tuning in to 'The Tonight Show' is like taking a walk down Main Street in Disneyland. The minute you step in there, you feel good and you know it's a place you want to stay. We cannot wait to bring this show to fans who remember Carson and to a new generation of viewers who have never had the chance to see Johnny in his prime."
Carson's return marks the first time his show has been seen on television since May 22, 1992.
Not familiar with Carson? Here's a sample of a classic episode with Frank Sinatra, Don Rickles and Johnny.
—
Follow Mike Opelka (@Stuntbrain) on Twitter