A judge ruled against a Kentucky clerk's plea for a delay in his previous order that she start issuing gay marriage licenses, but a key line in his decision is leaving the door open to debate over whether Rowan County Clerk Kim Davis can continue her faith-based refusal to do so.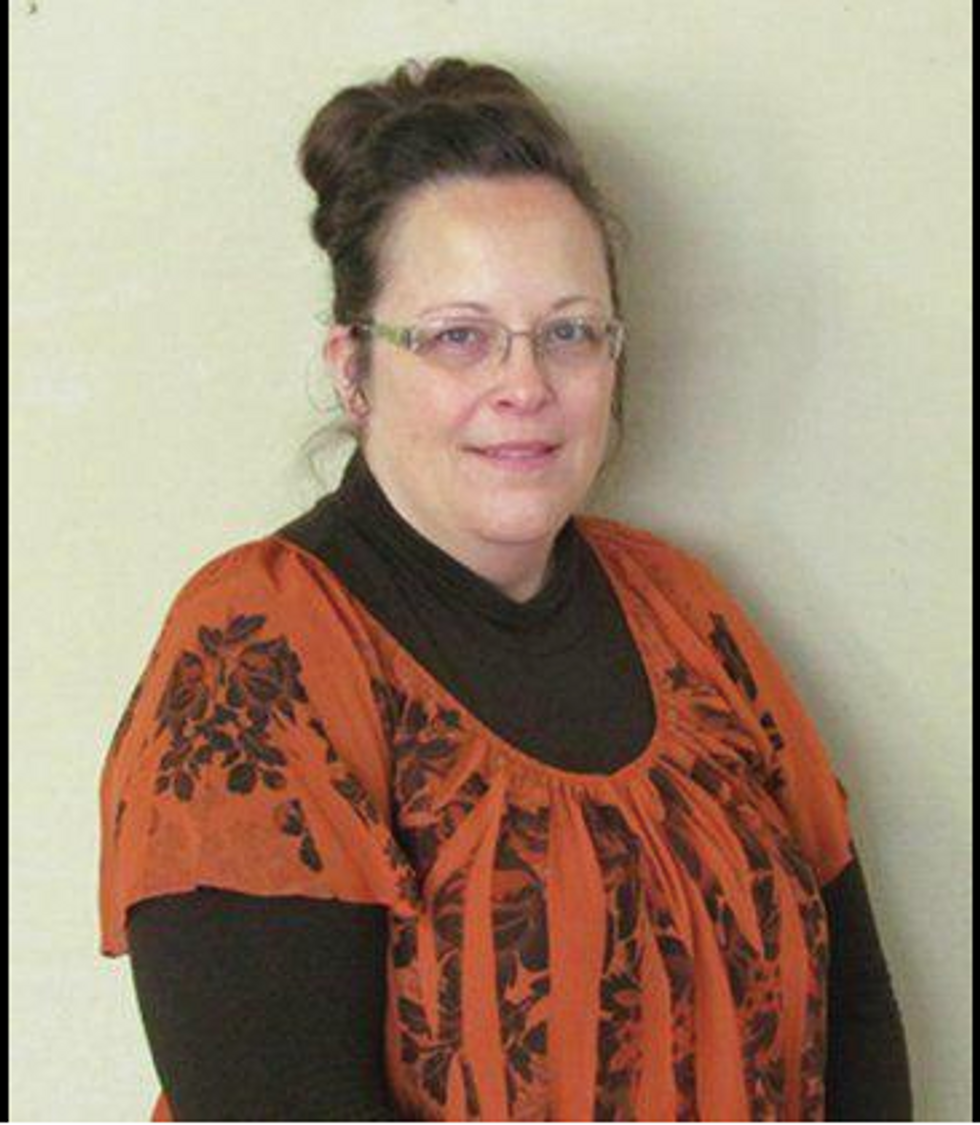 Rowan County Clerk Kim Davis (Image via Twitter)
As TheBlaze previously reported, Davis — a Christian who believes that her faith precludes her from issuing gay marriage licenses — defied an order from U.S. District Judge David Bunning on Thursday after she turned away gay couple David Moore and David Ermold.
Attorneys for the Liberty Counsel, a conservative legal firm that is representing Davis' offices, reportedly told her to continue denying licenses as they appeal to the Sixth Circuit Court of Appeals.
Bunning, though, has said that the denial of same-sex licenses following the Supreme Court's legalization of gay nuptials likely means that Davis is violating the "constitutional rights of her constituents," the Associated Press reported.
When two gay couples took action against Davis' latest rejection on Monday, Bunning essentially ruled in their favor and denied the clerk's request to delay his ruling from last week.
But there's a caveat: he then delayed his own decision, which, as the Associated Press reported, effectively granted "Davis' request while also denying it."
Plainly stated: Bunning refused to grant Davis' request for a stay, but then issued a temporary stay of his own, which presumably will continue over the next week or so until the Sixth Circuit Court of Appeals decides whether it will step into a case that has garnered national attention.
"If the Court decided to delay enforcement of its Order while Davis pursues an unpromising appeal, it would essentially give Plaintiffs a favorable legal ruling with no teeth and prolong the likely violation of their constitutional rights," Bunning wrote, affirming his belief that Davis will eventually lose her battle.
That said, Bunning went on to acknowledge that emotions are running high on both sides of the gay marriage debate and said that he would delay his ruling while Davis appeals.
"In recognition of the constitutional issues involved, and realizing that emotions are running high on both sides of the debate, the court finds it appropriate to temporarily stay this order pending review," Bunning wrote.
This caveat has created some questions as well as debate, as the two sides continue to face-off over the contentious matter.
While lawyers for the gay couples claim that Davis is still bound to Bunning's original order precluding her from refusing same-sex licenses, the clerk's lawyers believe that the order actually offers her more time before forcing her to grant such licenses.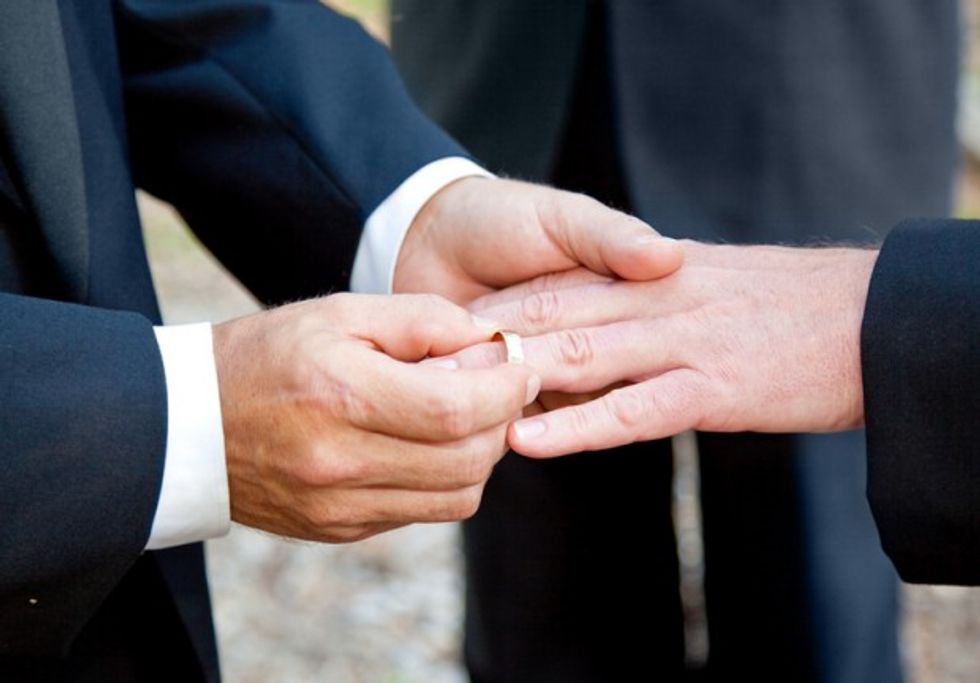 Photo credit: Shutterstock
"We're very pleased with the results at this stage," Liberty Counsel attorney Mat Staver told the Lexington Herald-Leader. "We will file a motion with the 6th Circuit to extend the stay while we appeal."
Either way, Davis has no plans to issue any marriage licenses until the dispute is settled, the Associated Press reported.
As TheBlaze previously reported, an Associated Press-GfK poll conducted between July 9 and July 13 found that 49 percent of Americans favor exemptions for religious local officials who do not wish to issue marriage licenses, though 47 percent believe that these individuals should be mandated to provide licenses.