New Jersey Gov. Chris Christie unloaded on teachers unions Wednesday, saying they need a "political punch in the face" because that's what they do to the rest of the public.
Appearing at an education forum in Manchester, New Hampshire, the Republican presidential candidate was asked about about the California teachers union case before the Supreme Court regarding mandatory dues.
"If the Supreme Court were to rule they couldn't make dues mandatory, then teachers unions would in large measure go away and that would be a good thing for education," Christie, a Republican presidential candidate, said Wednesday at an education forum in Manchester, New Hampshire. "But let us assume we are dealing with the state of the law as it is now. Then I have no problem saying teacher unions deserve a political punch in the face because they do, because that's what they do to us."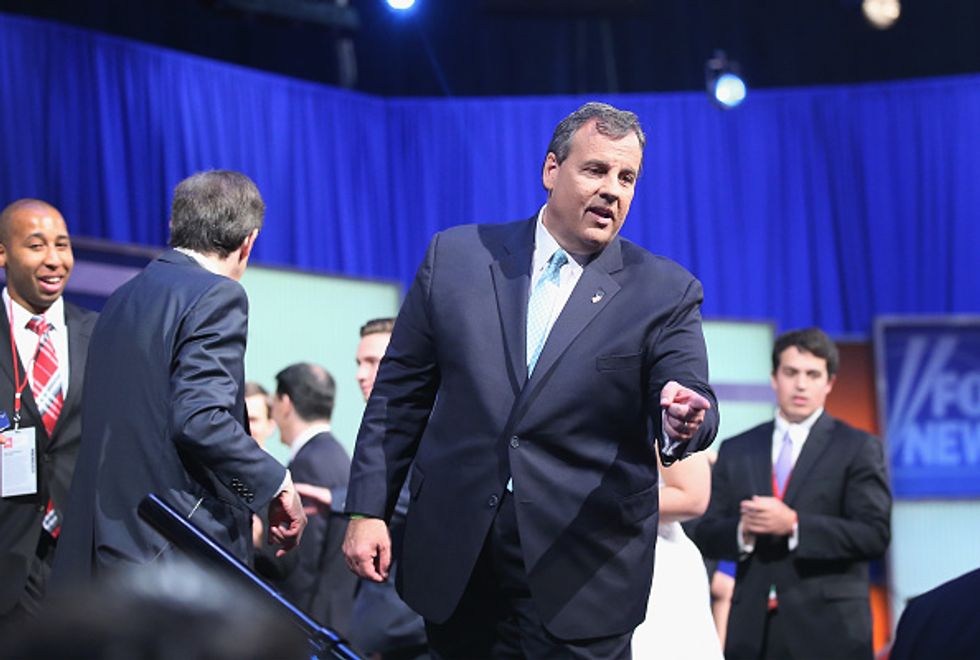 Scott Olson/Getty Images
Christie and teacher unions in New Jersey have been staunch opponents over reforms in the state to education and pension funds. Christie stated throughout his interview with former CNN journalist Campbell Brown that unions are the biggest problem in American education and favored replacing the tenure system with a merit system.
"As an elected official, I still have to work with them. I don't think those are mutually exclusive. The only way they are going to negotiate with us is if they respect us. The only way they will respect us is if we don't get pushed around by them any more. That's what we have to do," Christie said.
Earlier at the forum, former Florida Gov. Jeb Bush said that American Federation of Teachers President Randi Weingarten would be difficult to work with. Christie said that this was "admitting failure" by Bush, as Christie has worked with her in New Jersey.