"Save a life. Kill a cop."
That was the message found plastered across a parked trailer in Nashville.
The Nashville Police Department said it started getting calls about the graffiti around 8:00 a.m. Wednesday, and believe it happened sometime late Tuesday or early Wednesday, WTVF-TV reported.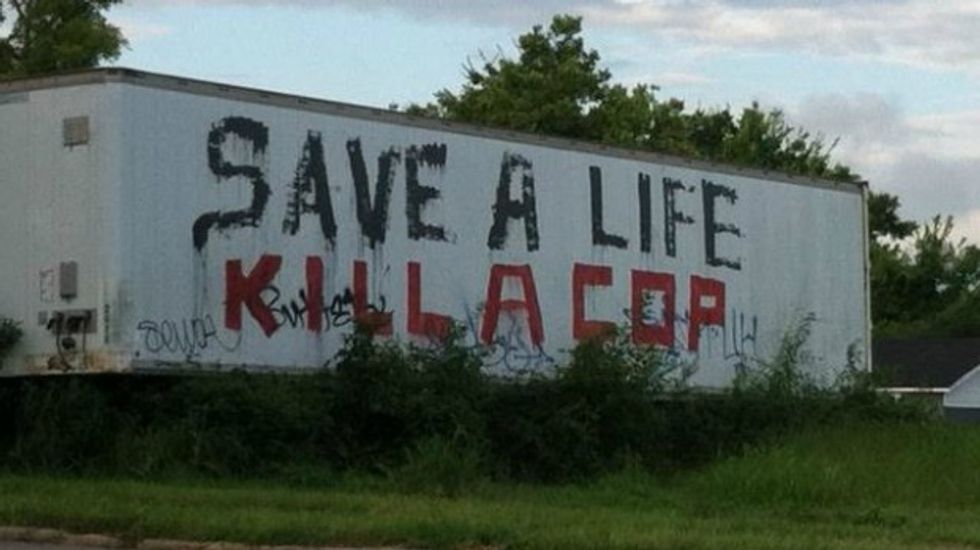 Image source: WSMV-TV
Police later showed up and took up pictures of the trailer; paint cans found nearby are believed to have been from the incident.
No other details were immediately evident. A spokeswoman for the Nashville Police Department said the investigation is ongoing. She could not say who owns the property the trailer is on.
Workers from a nearby pressure washing company offered to come and remove the graffiti for free.
The discovery came as residents in cities and towns across the country have protested for the past year against what they say is police brutality against citizens.
(H/T: WSMV-TV)
–
Follow Jon Street (@JonStreet) on Twitter