One suspect is in custody and police are searching for a second after a security camera caught two black young adults attacking and robbing an elderly woman in a church.
Police arrested Wayman Clark, 22, after reviewing a surveillance video that captured two black men walk into St. Cecilia's Cathedral in Omaha, Nebraska and approach a 76-year-old woman who was reading a church newsletter  in the north vestibule. One man grabbed her purse and ran away as the other man punched the woman in the side of her head.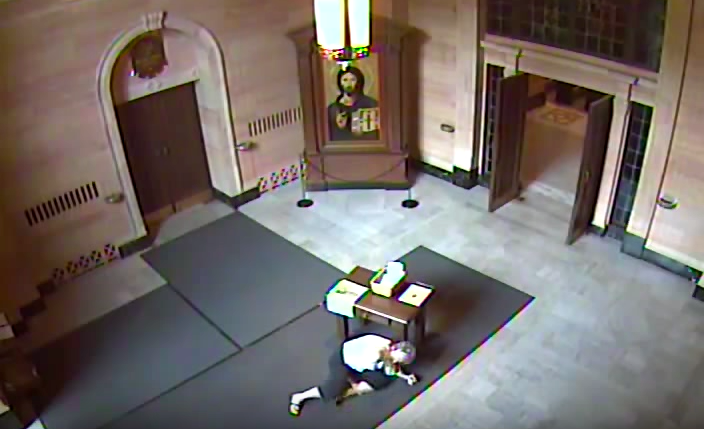 Image source: YouTube
The elderly woman, who hit her head on a table and fell to the ground after the attack, was taken to a nearby hospital where she was treated and released. Her granddaughter told WOWT-TV that she was now doing fine.
The attack occurred Sunday at around 11:06 a.m.
"Of course it's shocking because we haven't had anything like that here — at least not in 10 years," Fr. Michael Gutgsell told WOWT. "And so obviously we prayed for her the next two masses and the parishioners are now concerned. 'Is it safe? Should I be in the church?' And we tried to assure them this is a safe place and it was something completely out of the blue."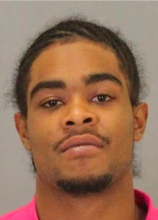 Wayman Clark (Image source: Omaha World-Herald)
Gutgsell said the woman was from out of town and had just stopped in to visit the cathedral for mass as she had heard about it before.
"Where can you go if you're not safe in a church," Mary Christen, a senior citizen, rhetorically asked WOWT.
According to the Omaha World-Herald, police spokesman Officer Michael Pecha confirmed that Clark had been arrested and booked in jail on suspicion of robbery. His mother, Charlean Clark, 53, was also arrested and booked on suspicion of being an accessory to a felony for harboring a fugitive — also a felony.
The warrant for the 22-year-old's arrest came after Omaha Police Department's gang unit saw the security footage and thought they recognized Clark. The police department's Crime Stoppers also received numerous tips that claimed Clark was involved.
The Omaha World-Herald reported that Clark was sentenced to one year in a state prison for theft by receiving stolen property in 2012. He was also convicted for carrying a concealed weapon.
When he was 17-years-old, Clark reportedly ran away from the residential facility for at-risk and delinquent youths where he resided.
Police have not yet identified the second suspect from the video and are asking the public for help.
St. Cecilia's Rev. James Netusil, who reviewed the security footage, said he thought the assailants were between 5-foot-8 and 5-foot-10 — the latter of which is Clark's height.
Watch the disturbing footage below.