A Texas father woke up to something no parent ever wants to hear.
"Dad! Dad! There's somebody knocking at my window," the father KHOU-TV only identified by his first name, Raul, recalled his son telling him early Tuesday morning.
Raul, a homeowner in Friendswood, Texas, then told the news station he grabbed his handgun and "loaded it up."
Raul ran outside and found a would-be burglar running down the street.
"I started shooting down at the street. I wasn't gonna shoot at the guy in the back, but if he had started running toward me I would have definitely taken him down," Raul told KHOU.
He also noticed that his home surveillance camera had been removed, but neighbor Jose Rubio caught footage of a suspect getting into what police described as an older-model sedan like a Cadillac.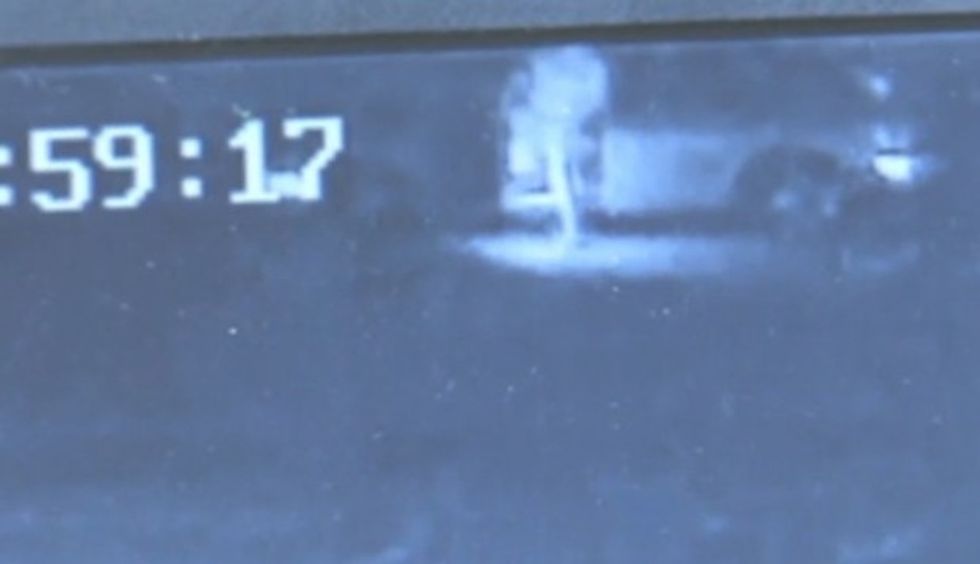 Rubio's surveillance camera captured a man, considered the suspect, getting in his car and driving away from the street after Raul fired shots. (Image source: KHOU-TV)
Fellow neighbor Monica Freeman defended Raul's actions, telling KPRC-TV "you've got to do what you've got to do. You have the right to defend your family."
KHOU reported that police are looking into several other vehicle robberies within the area that occurred Tuesday night as well. The suspect, they said, is a white male.
Watch KHOU's report:
—
Front page image via Shutterstock.