The New York Post's Thursday front page story on former Subway spokesman Jared Fogle, who has pleaded guilty to federal child pornography and underage sex charges, also featured a graphic apparent joke about prison rape.
"Enjoy a foot long in jail," the bold headline reads.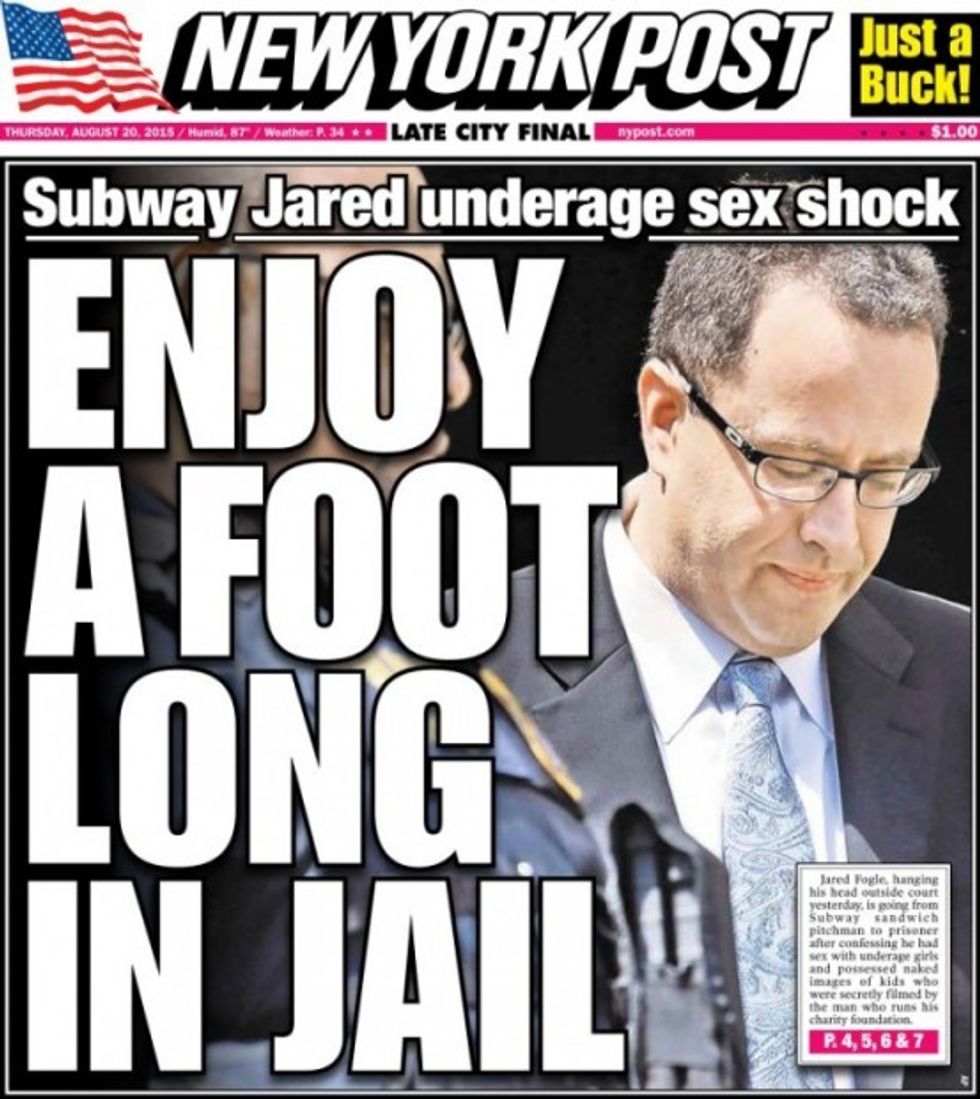 New York Post
The reaction online was swift.
Worst. @nypost. Headline. Ever. pic.twitter.com/Vo9QiLNnw9

— Nick Gillespie (@nickgillespie) August 20, 2015
---