Here's one way to help avoid a stroke, at least according to one study: work less.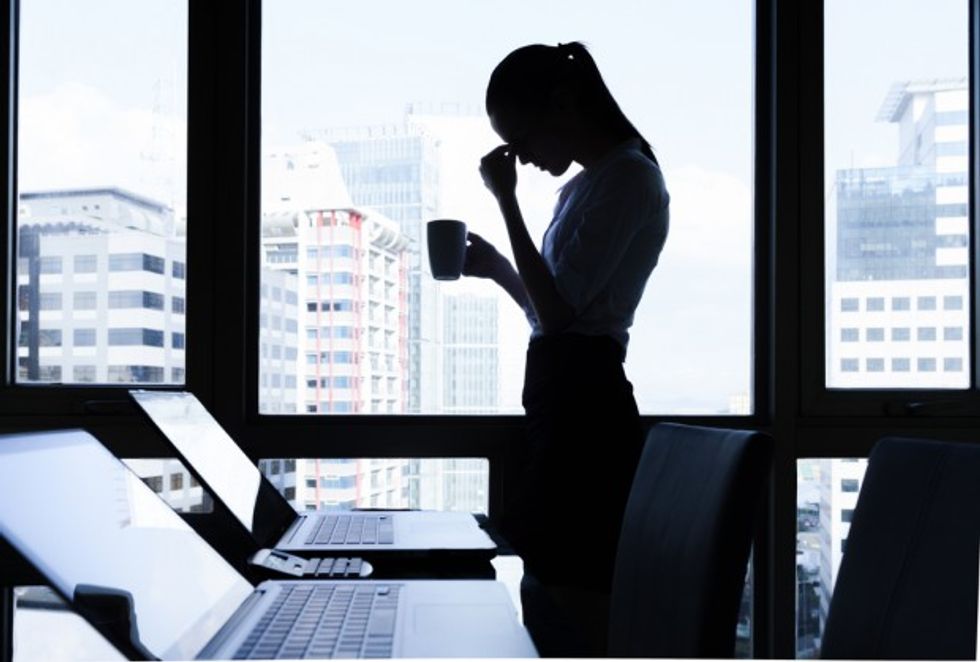 Photo credit: Shutterstock
Though there are many factors that could lead a person to having a stroke, one factor that a person could control to help reduce their chances of coronary heart disease and stroke is cutting back on work if they're frequently putting in long hours.
"Working conditions are important determinants of people's health. Some of these conditions might be difficult to change because of the nature of the work (eg, underground work, climate conditions, or toxic exposures), but the length of a working day is a human decision. Essentially, if long working hours present a danger to health, it should be possible to change them, which is not always the case with other work environmental factors," Urban Janlert with Umea University in Sweden wrote in an editorial published along with the research.
The study published in the journal The Lancet this week is, the New York Times reported, is "largest study thus far of the relationship between working hours and cardiovascular health."
The researchers compiled data from other studies that involved over 600,000 people from Europe, the United States and Australia who did not have coronary heart disease at the baseline and over 500,000 people who hadn't had a stroke at the baseline. In follow-up studies several years later, there were a recorded 4,768 cases of heart disease and 1,722 stroke events.
The researchers adjusted for various factors and found that people who worked 55 or more hours per week had a 33 percent greater risk of suffering a stroke incident compared to those who worked between 35 and 40 hours per week. Longer work weeks was also associated with a 13 percent increased risk for coronary heart disease.
"Employees who work long hours have a higher risk of stroke than those working standard hours," the study authors wrote. But, they continued, "the association with coronary heart disease is weaker."
BBC News has more from the study's lead author Dr. Mika Kivimaki with the University College London on these conclusions:
Dr Kivimaki admitted researchers were still at the "early stages" of understanding what was going on.

Ideas include the extra stress of working long hours or that sitting down for long periods is bad for health and may increase the risk of a stroke.

However, it could just be a marker for poor health with those chained to the office not having enough time to prepare healthy meals or exercise.

Dr Kivimaki told the BBC News website: "People need to be extra careful that they still maintain a healthy lifestyle and ensure their blood pressure does not increase."
Dr. Steven Nissen, chief of cardiovascular medicine at the Cleveland Clinic, told the New York Times he questioned the study's methodology.
"It's based upon exclusively observational studies, many of which were unpublished," he said, noting that some were not peer reviewed either.
Dr. Stephen Kopecky, a professor at the Mayo Clinic, also added some criticism, telling the Times that the study didn't take into account factors like family history and blood pressure.
"You have higher blood pressure when you have job strain," Kopecky told the Times. "And guess what that's associated with? Stroke."