A Green Beret is set to be "involuntarily discharged" from the U.S. Army on November 1 and the reason why, some say, is "troubling."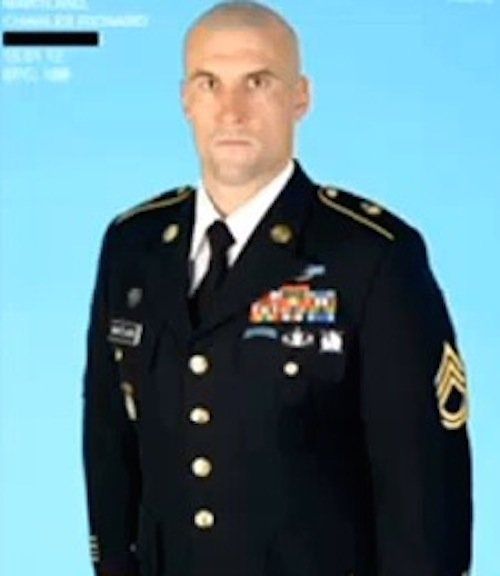 Rep. Duncan Hunter wrote a letter to Defense Secretary Ash Carter, asking that he review the "involuntary discharge" of Sgt. First Class Charles Martland. (Image source: KUSA-TV)
Sgt. First Class Charles Martland, according to a letter sent from Rep. Duncan Hunter (R-Calif.) to Defense Secretary Ash Carter, hit an Afghan Local Police Commander in 2011 after he allegedly raped a boy and beat his mother for telling the U.S. military.
"To intervene was a moral decision, and SFC Martland and his Special Forces team felt they had no choice but to respond," Hunter wrote in the letter addressed to Carter on August 18, published by Fox News in an exclusive report.
According to the Fox News' report, which includes more details on the alleged rape incident, the Afghan police officer, identified as Abdul Rahman, admitted to both raping the boy and beating his mother after she went to the Green Berets to report the crime.
"He confessed to the crime and laughed about it, and said it wasn't a big deal. Even when we patiently explained how serious the charge was, he kept laughing," Daniel Quinn, a leader at the post in Kunduz, told Fox News.
"As a man, as a father of a young boy myself at the time, I felt obliged to step in to prevent further repeat occurrences," Quinn went on to say.
After the incident, which left Rahman bruised and prompted an investigation, Quinn and Martland, a Bronze Star recipient, were removed from the outpost.
While Quinn ended up leaving military service, Fox News reported that Martland stayed on. Martland was brought to a "Qualitative Management Program" review board in February 2015, which decided he would be "involuntary discharged" by Nov. 1, 2015.
An Army spokesman told TheBlaze that the QMP review board is an "administrative procedure" and said he could "not confirm the specifics of Martland's separation due to privacy reasons."
According to a military memo in 2012, the Army's Qualitative Management Program considers the promotion potential of non-commissioned officers whose "performance, conduct and/or potential for advancement may not meet Army standards." These officers can then be denied continued service, the memo stated. An "involuntary discharge," mind you, is not a dishonorable discharge. 
Kimberly Balkcom, a staff judge advocate in the Fort Knox Office, wrote in an article published earlier this month to the Army's website that the purpose of QMP is to "enhance the quality of the career enlisted force, selectively retain the best qualified Soldiers while denying continued service to nonproductive members, and to encourage Soldiers to maintain their eligibility for further service."
With the military reducing its numbers, one Green Beret told Fox News that negative marks on one's record can be factors leading to "involuntary discharge."
Given that the Army would not disclose details as to the reasons for Martland's QMP review and decision to deny him continued service, some, like Rep. Hunter, are speculating that it was his negative response to the Afghan police officer, which prompted an investigation.
"Mr. Secretary, I personally ask that you review the details of this case and intervene immediately. SFC Martland stood up to a child rapist — which I am fully confident you believe is the right thing to do — and the fact that he will soon be involuntarily separated as a result is troubling," Hunter wrote.
According to Fox, Martland had scored well on his recent evaluations. Hunter also wrote in his letter that he received character references that reveal Martland "has served honorably for more than 11 years and, importantly, has earned the trust and respect of his fellow soldiers."
Watch KUSA-TV's report:
—
This story has been corrected to state that Rep. Hunter is a Republican.