Fox News' Judge Jeanine Pirro says there are "at least seven" crimes that Hillary Clinton could be charged with as authorities probe her use of a personal email server while serving as secretary of state.
Pirro appeared "Hannity" Thursday night to lay out her case against Clinton, calling for an indictment against the Democratic presidential candidate and for a grand jury to investigate.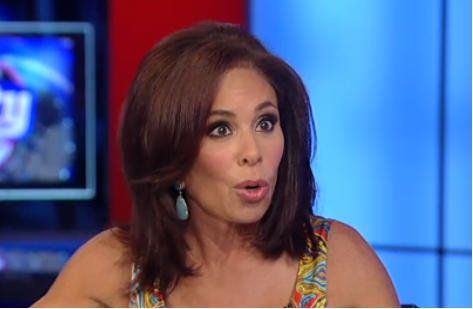 Judge Jeanine Pirro (Image source: Fox News)
"There are a myriad of crimes she could be charged with," Pirro told Hannity. "She had classified information on an unauthorized and not a government server. She knew she wasn't supposed to do that."
Pirro went on to list out some of the crimes she said Clinton could be charged with.
"You've got obstruction of evidence, obstruction of justice, Federal Records Act violations," Pirro said.
Hannity then interjected, saying that there are "three specific laws that we found."
"There's at least seven that I found," Pirro responded, without giving away any more.
Hannity later pointed out that not only does the email controversy involve Clinton, but it also some of her closest top aides, Huma Abedin and Cheryl Mills.
"Was this a mass criminal conspiracy?" Pirro continued. "You've got co-conspirators, you've got people taking 'top secret' off emails, you've got everything a grand jury should be investigating right now."
"The woman should be indicted," Pirro said.
–
Follow Jon Street (@JonStreet) on Twitter