Texas Sen. Ted Cruz rallied a crowd at the Iowa State Fair on Friday as he doubled down on his comment that sanctions relief to Iran would make the Obama administration the leading financier of terrorism.
"Several weeks ago I observed that if this deal goes through, the Obama administration would become, quite literally, the world's leading financier of radical Islamic terrorism," the Republican presidential candidate said of the Iran nuclear deal.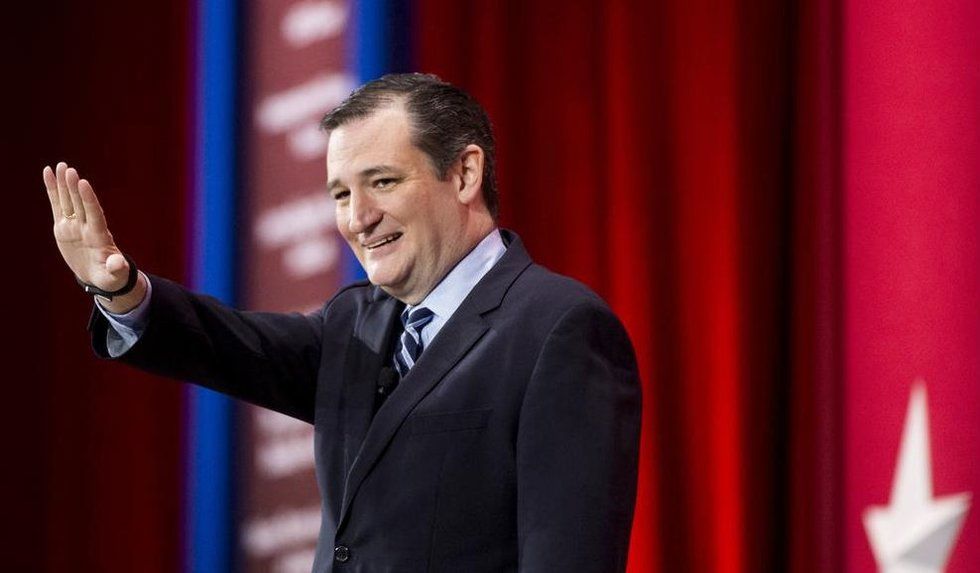 Bill Clark/CQ-Roll Call,Inc.
"In response to that, President Obama got very upset," Cruz continued. "He interrupted his busy world travel, in between the eighth and ninth hole, to attack me, to come after me, to say, 'That's ridiculous. That rhetoric is too much. Do not say that.' It's interesting in the entire course of his attack, the president didn't bother to refute any of the substance of what I said. Let me give you a very simple point. Truth, is not rhetoric."
Cruz went on to assert that more than $100 billion in sanctions relief would allow money to flow into Iran, the world's leading state-sponsor of terrorism.
"If that happens, billions of those dollars will go directly to Hamas, to Hezbollah to the Houthis, to radical Islamic terrorists throughout the world, and those jihadists will use those billions that we control to murder Americans, to murder Israelis, to murder Europeans," Cruz said. "If President Obama doesn't like the rhetoric of his administration becoming the world's leading financier of radical Islamic terrorism, there is an easy solution: Stop financing radical Islamic terrorism."
In July, Obama denounced the comment — without naming Cruz — saying that a "sitting senator running for president who suggested I'm the leading state-sponsor of terrorism."
Cruz delivered several red meat lines at the Iowa State Fair's "Soapbox" event sponsored by the Des Moines Register, a key stop leading up to the Iowa caucuses in February.
Iowa could be a critical state for Cruz, as he has risen in the polls since the first GOP presidential debate in Cleveland.
Cruz talked about how the Republican debate contrast with the upcoming Democratic debate.
"I'm pretty sure the first Democratic debate is going to consist of Hillary Clinton and the Chipotle clerk," Cruz said. "That's not fair. We can't forget about Bernie Sanders. So now the Democratic field consists of a wild-eyed socialist with ideas that are dangerous for America and the world, and Bernie Sanders."
Cruz also pledged a flat tax and to abolish the Internal Revenue Service and managed to tie it into the issue du jour, illegal immigration, with a joke about where he would place them.
"There are about 90,000 employees at the IRS," Cruz said. "We need to take all 90,000 and put them down on our southern border. To our friends in the media, I say that somewhat tongue-in-cheek. But if you think about it, imagine you traveled thousands of miles in the blazing sun. You are swimming across the Rio Grand. The first thing you see is 90,000 IRS agents. You would turn around and go home too."