Donald Trump's feud with Fox News continued Tuesday as Trump responded to Fox chief Roger Ailes' request for an apology to host Megyn Kelly.
In a statement released Tuesday, Ailes slammed Trump's "verbal assaults" on Kelly and proclaimed how proud he was of her "professionalism and class" in the face of Trump's comments.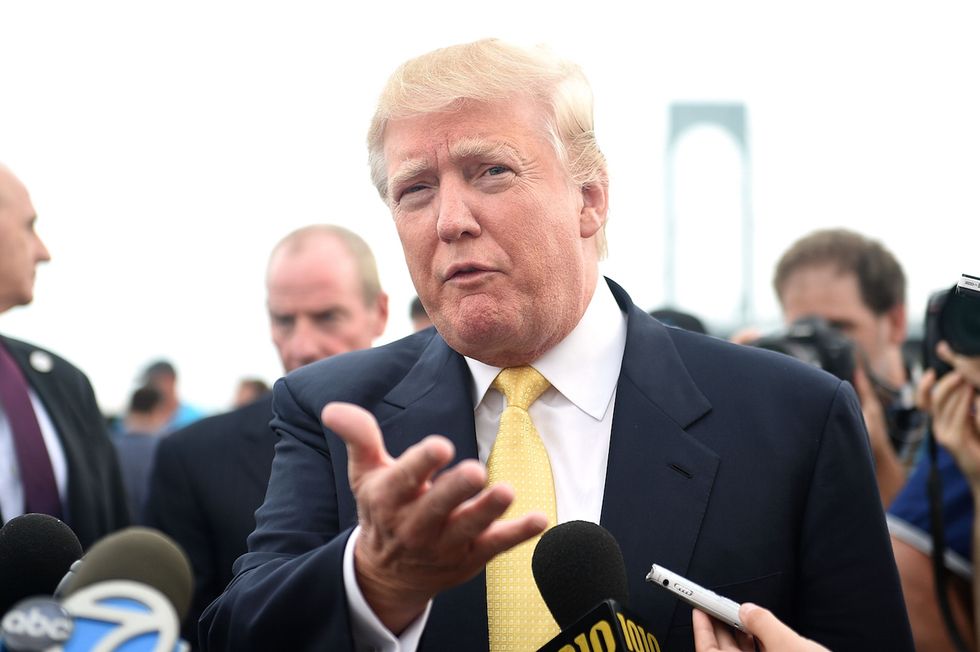 Andrew H. Walker/Getty Images
"Donald Trump's surprise and unprovoked attack on Megyn Kelly during her show last night is as unacceptable as it is disturbing," Ailes said in a statement provided to TheBlaze. "Megyn Kelly represents the best of American journalism and all of us at Fox News Channel reject the crude and irresponsible attempts to suggest otherwise."
I liked The Kelly File much better without @megynkelly. Perhaps she could take another eleven day unscheduled vacation!

— Donald J. Trump (@realDonaldTrump) August 25, 2015
In his own counter-statement Tuesday, the Republican presidential contender continued to criticize Kelly as not being a "quality journalist."
"I totally disagree with the Fox statement. I do not think Megyn Kelly is a quality journalist," Trump said. "I think her questioning of me, despite all of the polls saying I won the debate, was very unfair. Hopefully in the future I will be proven wrong and she will be able to elevate her standards to a level of professionalism that a network such as Fox deserves."
Trump didn't miss the opportunity to brag about a new Public Policy Polling survey that placed him solidly in the lead in New Hampshire at 35 percent and a Monmouth University poll that put him at 30 percent.
"It was also just announced that I won the prestigious corn kernel poll at the Iowa State Fair by a landslide," he said.