Pennsylvania's embattled Attorney General Kathleen Kane tops a national list for worst attorneys general in the country.
The Competitive Enterprise Institute, a free market think tank, released its annual list of, "The Nation's Worst State Attorneys General" on Thursday.
Prosecutors charged Kane with obstruction and conspiracy for allegedly leaking grand jury material and lying about it.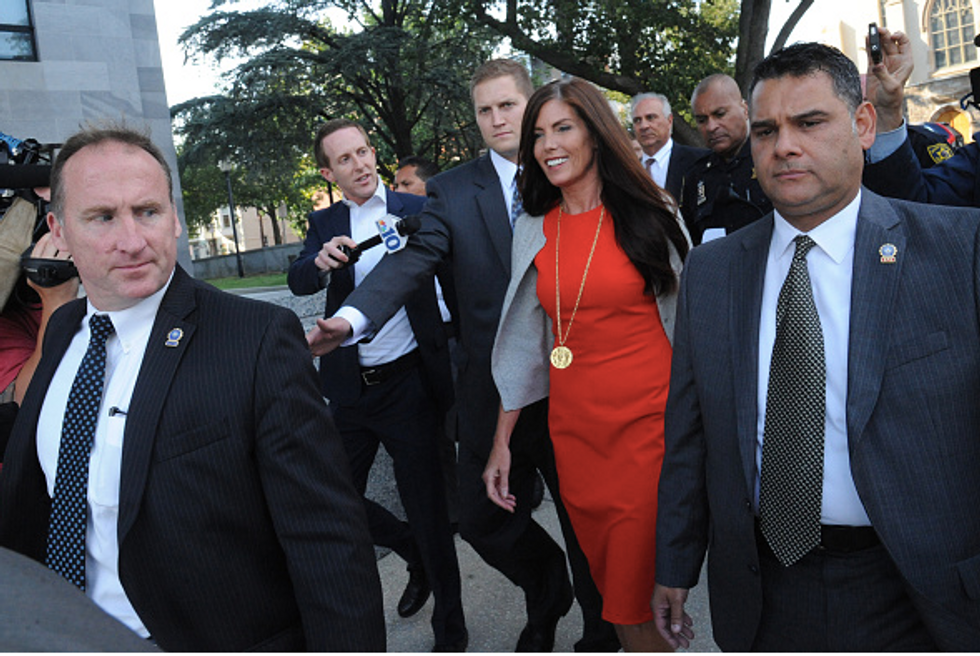 Embattled Pennsylvania Attorney General Kathleen Kane walks out of the Montgomery County Courthouse in Norristown, Pa., surrounded by her security detail on Monday, Aug. 24, 2015, after a preliminary hearing on charges against her including perjury, false swearing and obstruction of justice. She is being held for trial. (Clem Murray/Philadelphia Inquirer/TNS via Getty Images)
Here is the list of the six attorneys general characterized as the "worst" by the CEI.
1. Pennsylvania Attorney General Kathleen Kane
2. Mississippi Attorney General Jim Hood
3. Iowa Attorney General Tom Miller
4. California Attorney General Kamala Harris
5. Vermont Attorney General William Morrell
6. New York Attorney General Eric Schneiderman
The CEI report explained the rankings were based on "ethical breaches and selective applications of the law;" "fabricating law;" "usurping legislative powers;" and "predatory practices."
For the full analysis, click here.