Speaker John Boehner shocked attendees of a Colorado fundraiser Wednesday night by referring to Sen. Ted Cruz (R-Texas) as a "jacka**," two people at the event told The Daily Caller.
The Ohio Republican, who has come under fire from hard-line conservatives within his party, said he was happy Cruz was campaigning for president because it keeps the "jacka**" out of Washington, The Daily Caller reported.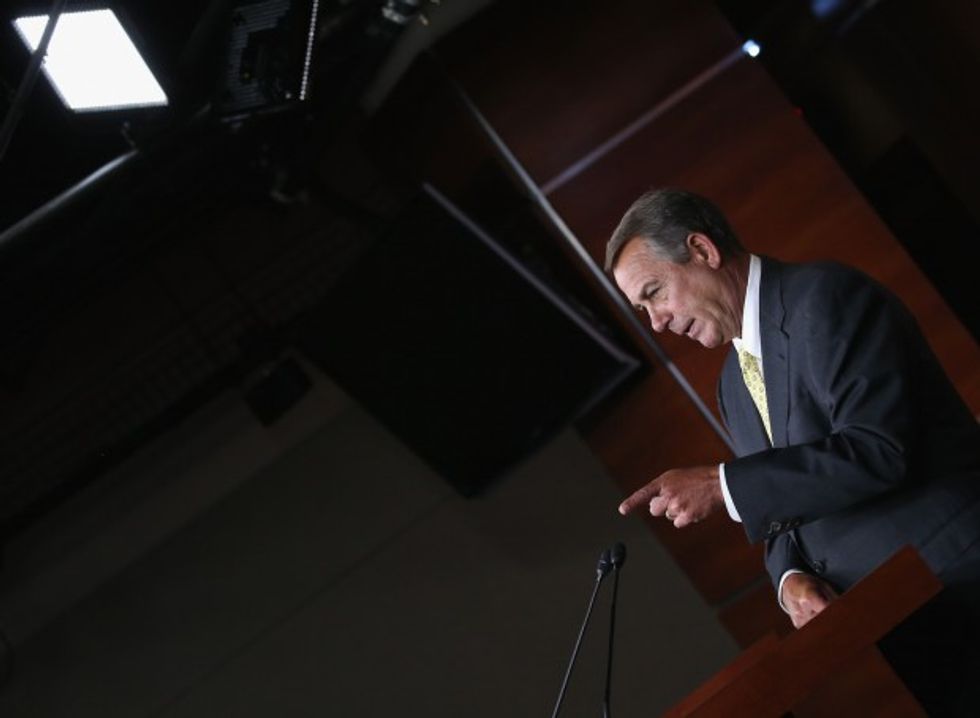 House Speaker Boehner John Boehner (R-Ohio) speaks to the media during a news conference at the U.S. Capitol April 30, 2015 in Washington, D.C. (Photo by Mark Wilson/Getty Images)
"I don't think it's terribly speaker-like, and I think it kind of goes against everything that Reagan ever said about disparaging Republicans," attendee and president of Native Excavating Ed MacArthur told the website.
"It's becoming very disturbing to me that we can't have good, polite conversation," he added. "It all has to be at the throat."
Another individual who attended the fundraiser told The Daily Caller she was stunned to hear the speaker use such language.
"I about fell on the floor," the unidentified woman said. "To build coalitions to work together in Washington, D.C., you don't start it out by calling your colleague a 'jacka**,'"
The fundraiser was for Colorado Rep. Scott Tipton and took place in Steamboat Springs.
TheBlaze has reached out to Boehner's office and will update this story if a representative responds.
(H/T: Mediaite)
—
Follow the author of this story on Twitter and Facebook: