Just hours after his top spokesman accused two Republican presidential candidates opposed to the Iran nuclear deal of being "pro-war," President Barack Obama said Friday that neither he nor other proponents of the deal have engaged in heated rhetoric.
"Those who support the deal have tried to stay focused on what we believe are the logical conclusions and facts, the nature of the deal and what alternatives are available," Obama said during a White House webcast where he answered questions from the Jewish community about the agreement. "At no point have I ever suggested, for example, that somebody is a warmonger, meaning they want war."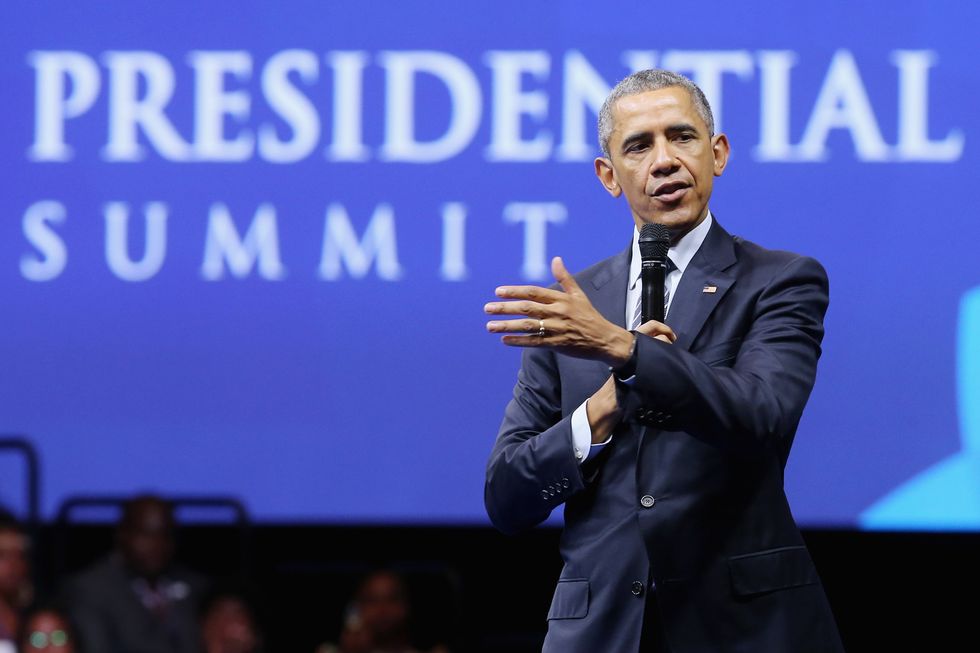 Chip Somodevilla/Getty Images
But shortly before that, White House press secretary Josh Earnest said that GOP presidential contenders Donald Trump and Ted Cruz are planning a "pro-war rally," referring to their planned joint protest of the deal.
Also earlier this month, Obama accused Republican opponents of the deal as having "common cause with the hardliners in Iran."
Obama insisted the other side has been more fierce.
"People of good will can come down on different sides of this issue. Though I would challenge a little bit the notion there has been an equivalence on both sides of heated rhetoric," he said.
Asked another question about rhetoric – this time regarding comments from the supreme leader of Iran — Obama said his comments merely underscore why the United States must ensure Iran doesn't get a nuclear bomb.
"The United States is the most powerful nation in the world and the president of the United States doesn't respond to taunts," Obama said. "The president of the United States responds to interests, facts, evidence."