Jonathan Madrid, a high school football star, was set to leave for New Mexico Highlands University on a full academic scholarship on August 20. Rather than moving into a dorm room that day though, the 17-year-old was buried by his parents.
Madrid died from injuries after he fell and hit his head on August 14.
But his story didn't end there. The Belen (New Mexico) High School graduate was an organ donor and his family knew just who needed his help, KOAT-TV reported.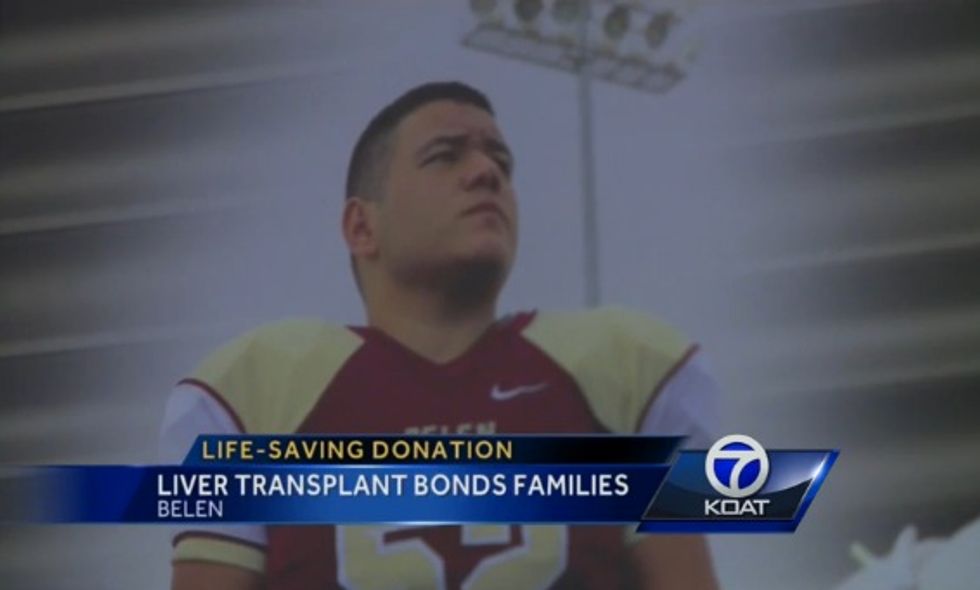 Jonathan Madrid died on August 14 and ended up providing an organ to his former football coach. (Image source: KOAT-TV)
Madrid's youth football coach, Willie Martinez, who remained close friends with him as he grew into adulthood, was in desperate need for a new liver, suffering from Stage 4, non-alcoholic cirrhosis of the liver, the Valencia County News-Bulletin reported.
Martinez was put on a waiting list in June, but the organ wouldn't come from the national registry.
"I thought he was going to ask me to be an usher or something," Martinez told the newspaper, referencing the teen's funeral. "I didn't really understand why he was calling."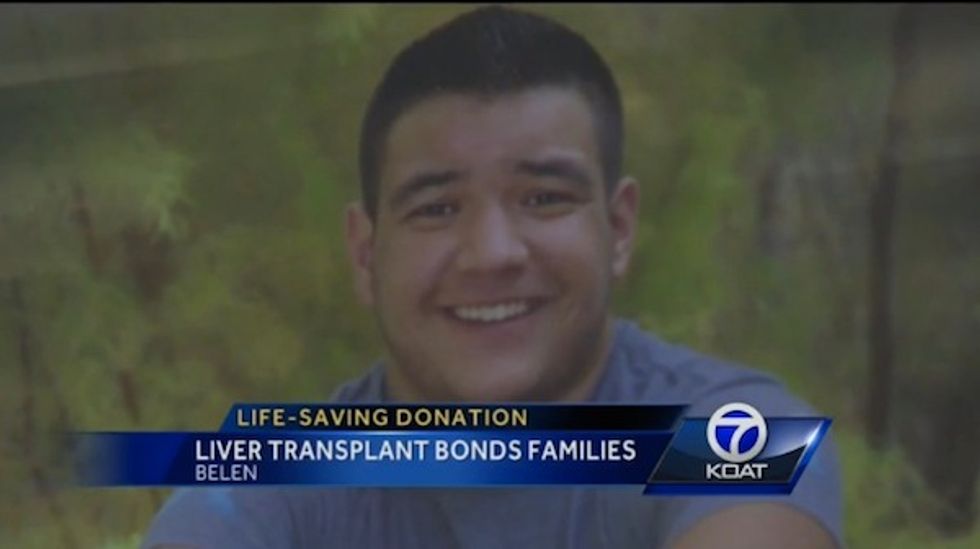 Image source: KOAT-TV
John Madrid, Jonathan Madrid's father, told the News-Bulletin Martinez initially protested.
"'No, no, no I can't take a piece of your son,'" John Madrid told the newspaper. "I told him, 'You're not taking anything; we're asking.'"
KOAT reported that doctors said there was a chance the two would not be a match, but, in the end, they were.
"Now we know that there's someone that we care about and love and we're going to have a piece of our son closest to us," Madrid told KOAT, adding that "God had a bigger plan."
The families, who KOAT reported consider the situation a miracle, are hoping others will feel inspired to also register as organ donors.
Watch KOAT's report:
—
This story has been updated to include more information and to correct a typo.