As Stephen Colbert gets ready to take over CBS' "The Late Show," the comedian said he's looking forward to no longer pretending he's someone else.
In an interview with CBS' Mo Rocca, Colbert said that while it's "flattering" that fans of his former show, "The Colbert Report" on Comedy Central, believed his conservative pundit TV personality to be real, he's looking forward to no longer playing a character. When he begins hosting "The Late Show" on September 8, Colbert said he will be having fun with his guests and discussing a wide variety of topics.
"I worked really hard to be that other guy for 10 years," Colbert told CBS. "I hope they'll find out pretty quickly that the guy they saw for 10 years was my sense of humor the whole time. I'm not just a pundit, I'm a comedian."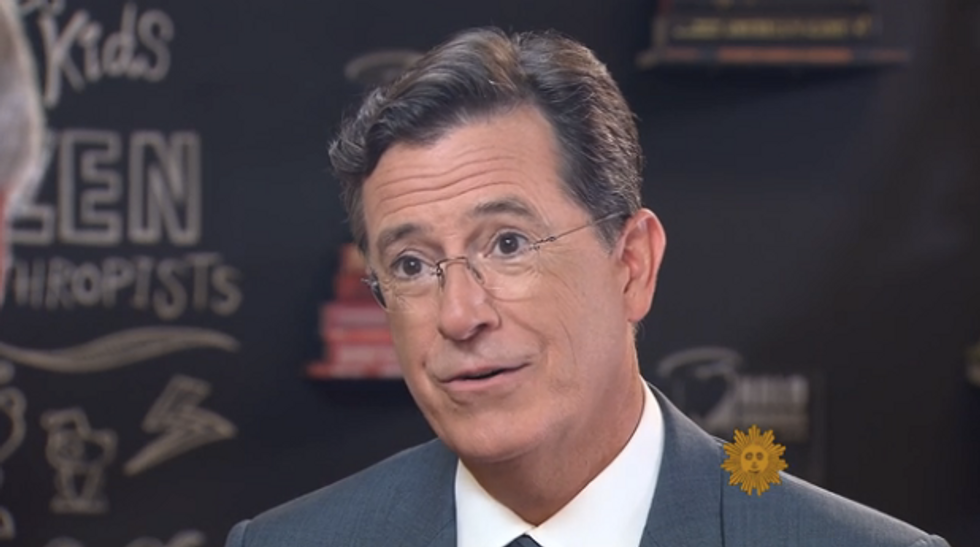 Image source: CBS News
"It is, I guess, flattering that people thought I was an actual pundit or a newsman, eventually, over the years," Colbert said, according to CBS. "But it's really nice not to have to pretend it any more."
Rocca's full interview with Colbert will air during CBS' "Sunday Morning" on September 6. In a preview to the interview, Colbert discussed meeting — and eventually proposing to — his wife in Charleston, South Carolina while they both were on separate vacations, neither of them realizing that they both were from the Holy City.