UPDATE 11:15 p.m. ET Tuesday: Nicole Arbour's "Dear Fat People" video is back on her YouTube page.
—
UPDATE 12:15 p.m. ET Monday: It appears YouTube has returned videos to Nicole Arbour's page, but her "Dear Fat People" clip was still unavailable there at noon Monday.
Original story below
If nothing else, comedian Nicole Arbour's viral video "Dear Fat People" gets right to the point.
"Fat shaming is not a thing," Arbour insisted. "Fat people made that up."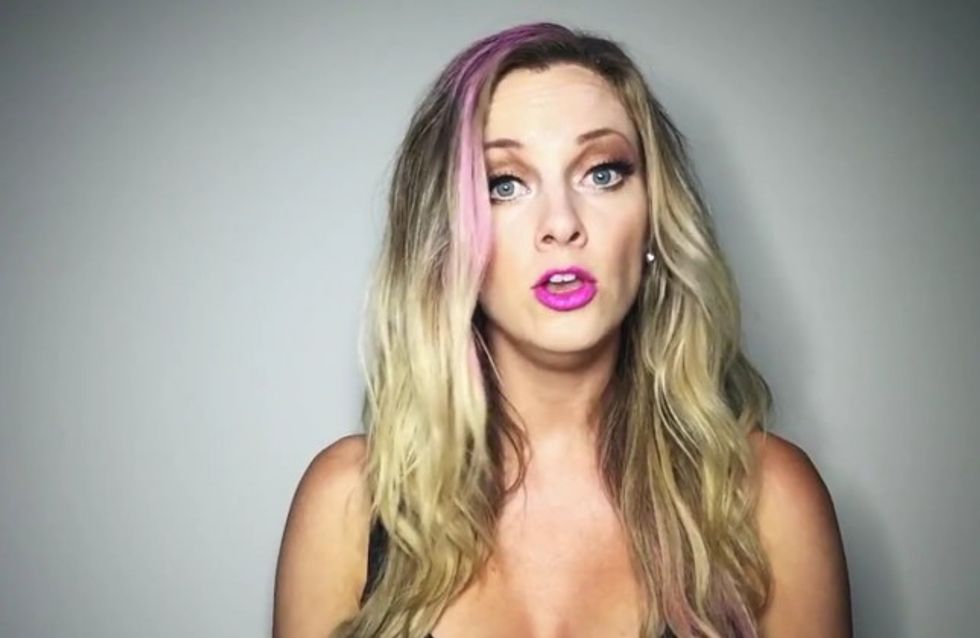 Image source: Facebook
Describing her six-minute-long sarcastic diatribe as a "bomb of truth exploding in your face," Arbour clarified that she's not targeting slightly overweight people but the "35 percent of North Americans who are obese. That means you are so fat you are affecting your own health."
In between expletives flying around, Arbour in particular took issue with idea that it's cruel to criticize fat people about their weight; instead she said that if someone is "shamed" by others into losing weight, that's a good thing.
"I'm OK with that," Arbour said. "I'll sleep at night."
Arbour posted her clip to her Facebook page Friday, and as of Sunday night it's garnered nearly 17 million views.
Here's the clip. (Content warning: More than a few F-bombs and other dialogue readers might find offensive are just ahead.):
As you might expect, not all of the (so far) 50,000 people who commented on the clip liked what they saw.
"What you call 'fat shaming' is simply bullying that can, and has resulted in people committing suicide," Nathan Bell wrote. "Take a good look at yourself. You may think this tactic is a good idea, but it does far more harm than good."
And apparently YouTube was displeased enough with Arbour's commentary that it shut down her entire page on Saturday: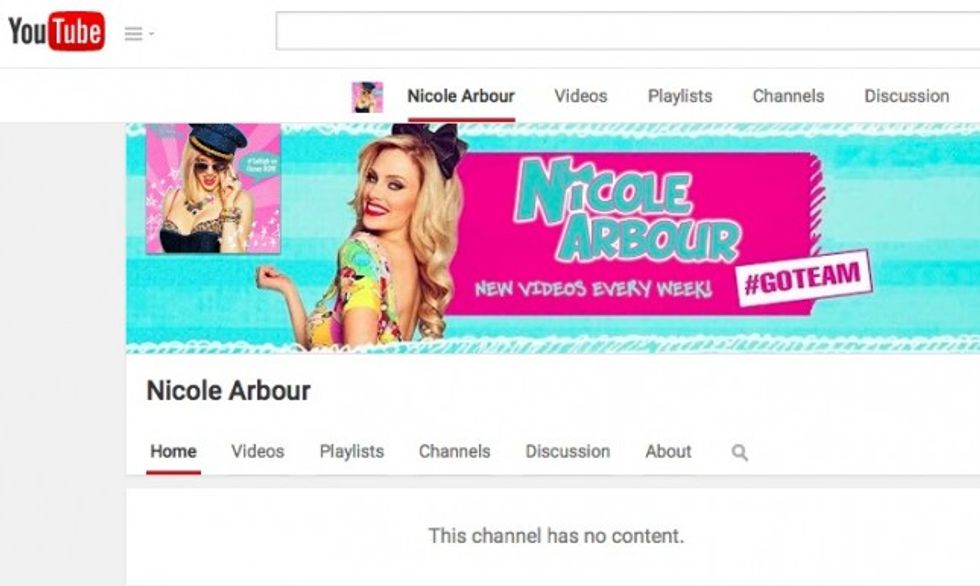 Image source: YouTube
Arbour called it "censorship":
We literally broke the Internet... With comedy. #censorship pic.twitter.com/m3wgf24Xtb

— Nicole Arbour (@NicoleArbour) September 6, 2015
CNN reported that Arbour said she got an email from Google, which owns You Tube, warning her about violating its terms.
In the meantime, "My Big Fat Fabulous Life" star Whitney Way Thore posted a response to Arbour on YouTube.
"The next time you see a fat person, you don't know whether that person has a medical condition that caused them to gain weight," Thore said. "You don't know if their mother just died. You don't know if they're depressed or suicidal or if they just lost 100 pounds. You don't know."
Thore went on to argue against a number of Arbour's points, noting that "fat shaming" actually doesn't work and in fact can be part of people gaining weight.
Here's CNN's video summary of the celebrity throw-down:
This story has been updated.
—
Follow Dave Urbanski (@DaveVUrbanski) on Twitter