Aspen, Colorado, is the third city in the country to have reached 100 percent renewable energy use, including wind, solar and geothermal heat.
Burlington, Vermont, and Greensburg, Kansas, were the first two cities to claim their respective titles.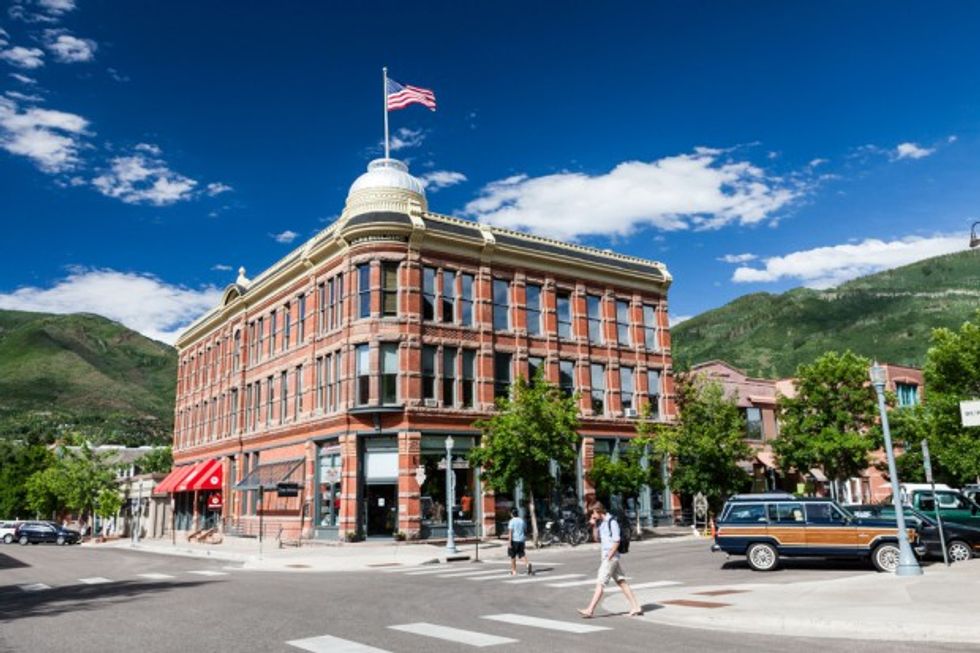 Aspen, Colorado. (Photo credit: Shutterstock)
"It was a very forward-thinking goal and truly remarkable achievement," David Hornbacher, director of Aspen's city utilities and environmental initiatives, told the Aspen Times. "This means we are powered by the forces of nature, predominately water and wind with a touch of solar and landfill gas."
Hornbacher said the milestone is the result of a "decades-plus" city goal.
The 100 percent goal was reached once the city signed a contract with Municipal Energy Agency of Nebraska, a wholesale electric energy provider. Before its contract with MEAN, the city was using anywhere from 75-80 percent renewable energy sources.
But the city planned had planned for this day to come much sooner – about 10 years sooner.
Despite challenges along the way, however, Hornbacher applauded the "small, progressive community"  for working together to "demonstrate that it is possible."
"Realistically, we hope we can inspire others to achieve these higher goals," Hornbacher said.
(H/T: Aspen Times)
–
Follow Jon Street (@JonStreet) on Twitter