Hillary Clinton turned to Facebook Tuesday night to apologize for using a private email server to conduct official government business during her tenure as secretary of state.
"Yes, I should have used two email addresses, one for personal matters and one for my work at the State Department. Not doing so was a mistake. I'm sorry about it, and I take full responsibility," Clinton wrote.
The extended note came hours after she offered up a four-word apology in an interview with ABC News. Just yesterday, Clinton had told the Associated Press an apology was not necessary because "what I did was allowed."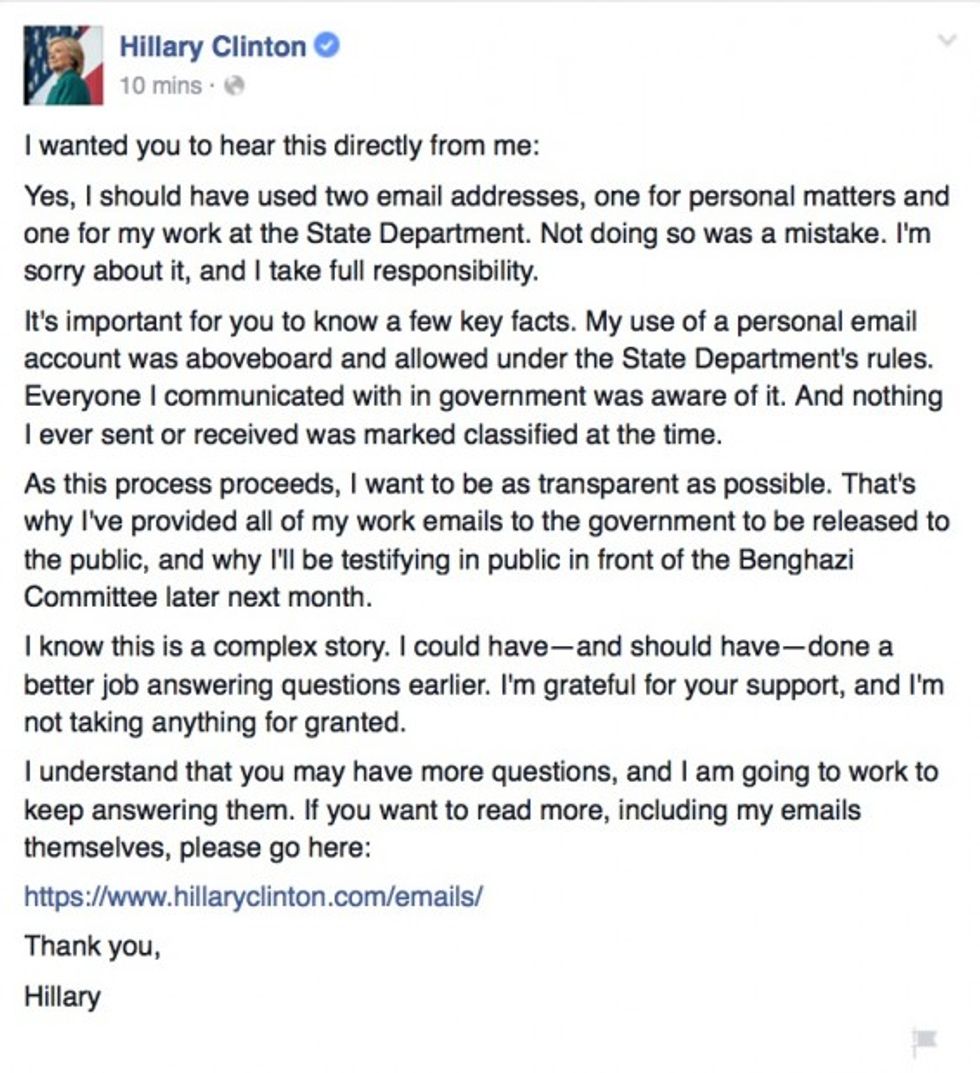 Image source: Facebook
The Democratic frontrunner, however, echoed in her note that the server was "allowed under the State Department's rules" and insisted that she never "sent or received" classified intelligence.
Two reviews have concluded that Clinton did receive classified intelligence on the private server, a claim that her campaign has continued to deny.
In her apology, Clinton said she wants to be "as transparent as possible." The likely Democratic nominee said "this is a complex story" that could have been handled better.
"I could have—and should have—done a better job answering questions earlier. I'm grateful for your support, and I'm not taking anything for granted," she wrote.
In an effort to better answer questions, Clinton announced a new landing page on her website aimed at providing answers on the topic.
—
Follow the author of this story on Twitter and Facebook: