The Obama administration is "actively considering additional steps" in assisting in the Syrian refugee crisis, White House spokesman Josh Earnest said Tuesday
Earnest was not specific about which measures would be taken, but stressed that the United States has a strong record in providing assistance.
"I don't have a timeframe to share, but everyone is well aware of the sense of urgency," Earnest said. "The United States has a strong story to tell in how we have provided assistance to the Middle East and North Africa."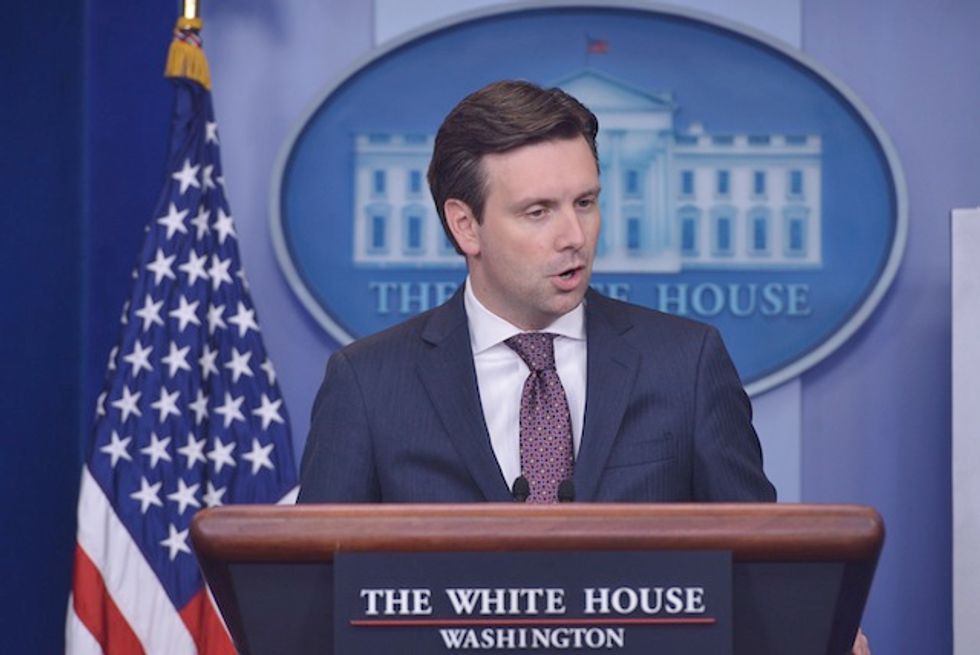 Mandel Ngan/AFP/Getty Images
Asked about the possibility of terrorist elements mixing in with a refugee population, Earnest said the administration is considering that.
"Concerns are about basic security of American citizens is at the forefront," he said.
Several European countries announced over the weekend that they will be taking tens of thousands of refugees fleeing Middle East violence. The issue finally seared itself into the world's consciousness after a photo of the body of a 3-year-old boy who drowned while crossing with his family circulated the globe.
"There is no denying that the situation that many of our European partners are confronting right now is a significant one," Earnest said.
Earnest would not commit to the United States taking in a large number of refugees, but insisted the United States is leading on the crisis.
"Way we have taken a leading role so far is being the biggest donor of humanitarian assistance," Earnest said.
Earnest stressed the issue has grown worse.
"The refugee situation is not a new crisis. Turkey and Jordan have bearing significant burden. Our assisting those countries is not new," Earnest said. He later added, "The humanitarian effort ongoing, but the problem is this problem has grown worse."