Fox News Channel remained the most-watched network in basic cable primetime for the fifth consecutive week, matching the longest-running streak ever in the network's 18-year history, according to Nielson.
The last time Fox News was number one for five consecutive weeks was during the network's Iraq War coverage in 2003, from March 17 to April 20.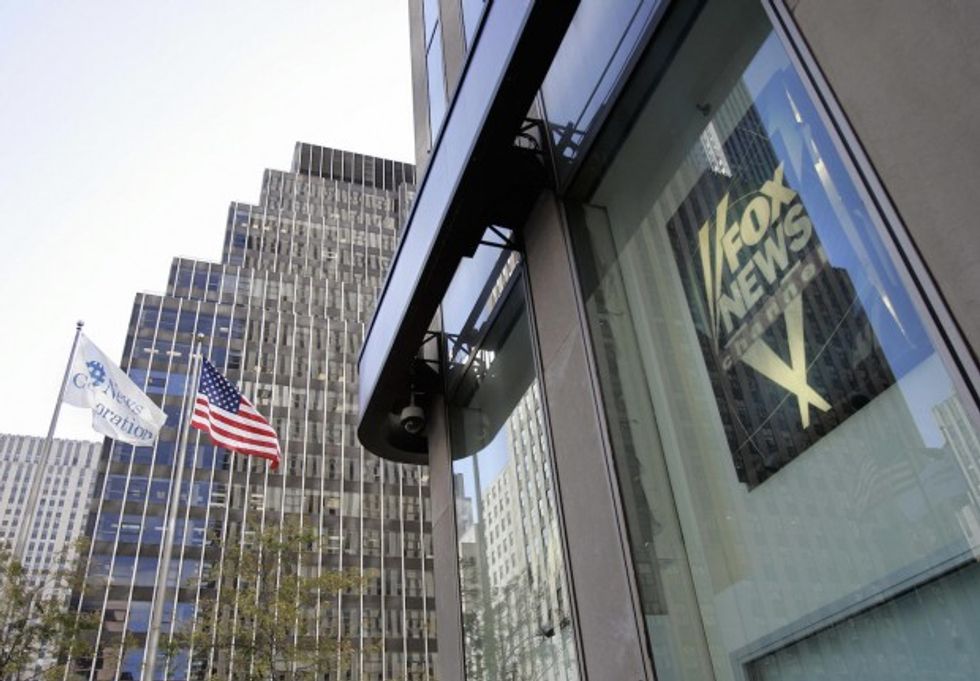 An electronic news ticker above a sign at the Fox News Channel television studios in the parent News Corporation building, 05 October 2006, in New York. (STAN HONDA/AFP/Getty Images)
Despite ESPN's special programming for the U.S. Open, the cable-news network was still able to edge them in the numbers with an average of 1,860,000 viewers in primetime. During the day, Fox News ranked second, only behind Nickelodeon.
Meanwhile, CNN ranked 37 in primetime, with MSNBC coming in at 24.
Fox News has enjoyed considerably high ratings since the first GOP debate on August 6 which ignited a feud with Republican presidential contender Donald Trump.
—
Follow the author of this story on Twitter and Facebook: